Business
10 reasons for developing digital products in Laravel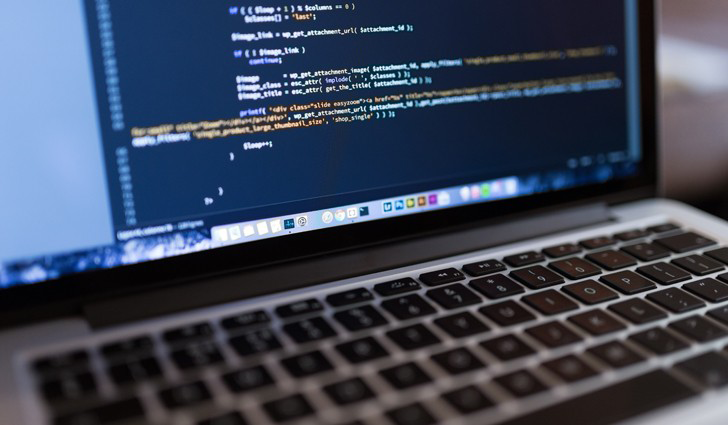 Hundreds of new digital products are created around the world every day. Scalability, security, and fast product are the key factors behind the success of new solutions in the market. How do you achieve it?

In this article, we will answer the question, why should you choose the Laravel framework to develop your business application.
Why should you hire Laravel specialist developers?
Laravel is a flexible web application framework. It is considered to be one of the most popular PHP frameworks available today. Laravel is perfect for building simple websites as well as highly developed applications. What are the benefits of using the Laravel framework?
1. Data security
According to data published in the Cybersecurity Threatscape 2020 report, the number of cyberattacks exploiting software vulnerabilities that pose threats to an organization's employees and users is increasing. With regular updates to Laravel, you can protect customer information and reduce the risk of security breaches. Laravel also provides secure authorization and content protection that unauthorized people cannot access.
2. High flexibility
The great flexibility of Laravel is ensured by using predefined modules that allow for free customization according to specific requirements. This gives great opportunities and a wide range of possibilities to create web applications tailored to the needs and goals of the client. Flexibility, customizability, integration, and scalability return greater profits (compared to other technologies of this type).
3. Better performance
Laravel achieves better performance by using several built-in plugins. These tools help shorten the application development time, extend it with new functionalities and take care of its aesthetic appearance. Better user experience means more page conversion which translates into more sales.
4. Speed
The development cycle for Laravel-based products is fast and easy with sets of libraries. It means that the development of business applications runs smoothly. The speed of the site also plays a role. People leave a website when it takes too long to load. No one has the patience to wait.
5. Enormous possibilities of tools integration
Laravel allows you to easily integrate thousands of different tools to develop your web application. Laravel provides integration of email services, recruitment systems, or customer service management systems. Anything to streamline your business operations.
6. Access to international clients
The ability to create web applications in all languages ​​helps companies increase their reach in the global market. Laravel also ensures application scalability on all browsers and devices. In short, Laravel provides accessibility to customers all over the world.
7. Constant development of the platform
Laravel is supported by an active developer community that expands the platform, making it more flexible and scalable. A huge documentation database helps in delivering the complex functionalities that customers need.
8. Application testing
How do you know that your app is doing what it was designed to do? Unit tests in Laravel allow you to check your site's performance and accurately detect errors. Making the necessary changes will ensure that users enjoy a polished app that will surely increase the positive user experience with your business.
9. Tailoring to your budget
A smaller investment can also bring you more profit. Laravel adapts to financial possibilities and develops business solutions within the budget specified by the client. Besides, Laravel allows you to reuse the code of existing modules to create new projects.
10. Application with the future
Developing applications to meet business requirements takes time. While you choose a technology, it's worth paying attention to whether the project will still retain its readiness for changes and updates after release. Projects created with Laravel can be easily modified to current trends, market changes, and audience needs. Laravel, therefore, gives you a long-term perspective of developing an application that will always be up-to-date.
Love is in the air
If we were to ask people why they fall in love with Laravel, they would reply: "scalability, increased security, efficient (fast) product and wide development opportunities". The benefits of using the Laravel framework to build enterprise applications are enormous. Applications created in this framework ensure high accessibility standards, which are extremely important in developing modern web solutions.
Want to learn more about how you can grow your business with Laravel? Do you have an idea for creating an application based on the Laravel framework?
Make an appointment with us.