Business
4 reasons why your company needs IT consulting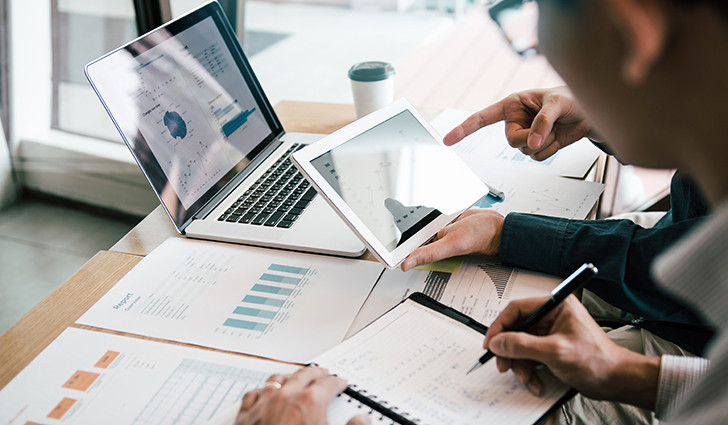 It has been known for a long time that information technologies are one of the elements necessary for the efficient functioning of a modern company. Technical support from the very beginning will help us choose the best solutions and specify the project so that all processes are carried out in the most economical and professional way from the very beginning. An experienced IT company will guide us through complicated processes, make an in-depth analysis and find the most profitable solution for us. In addition, thanks to technical knowledge, it will help to set the right budget - which in the long run can save up to several dozen thousand euro. It is an investment that pays back over time.
Threats we avoid
Nobody is perfect. The fact that we have knowledge in various fields does not mean that we are specialists in them immediately and we will deal with each obstacle ourselves. Sometimes it is better to ask for help from IT specialists who have extensive technological knowledge necessary to implement appropriate solutions - than wait for the critical moment of our project, in which we lost not only money but also time.
What risks will an IT consultant help us avoid?
Locking yourself in a vicious circle
Often, when we sit inside a problem, we cannot see it from a different perspective. Thanks to outside help, we can be sure that the right people will have a bird's eye view of it, which will contribute to generating even better solutions. Thus, we minimize the risk of making bad decisions.
Come up with solutions from scratch
Without proper knowledge, very often, instead of simplifying the solution, we spend our time making up everything from scratch. Sometimes all you need is a properly implemented new tool or training, thanks to which we will be able to solve the problem in a completely different way.
Failure to assume assumptions from reality
By creating a project concept without the knowledge of the IT company, we can incorrectly estimate the time of project completion, or set a too low budget, which will make it difficult for us to deliver the project according to the original assumptions.
What do we gain thanks to consulting?
We save time and money IT specialists will help us not only define the scope of work, but also make us aware of the budget necessary to complete all elements of the project.
We use the experience of specialists
Thanks to our extensive experience, we can get to know solutions that we have not heard about before. In addition, IT consulting companies have a wide range of technical knowledge in such areas as UX Design, Design Thinking, Web Development, SEO / SEM and Marketing Automation.
Lower risk of failure
Thanks to a fresh look at our problem and the experience of a consulting partner, we can be sure that the project works will run properly. A properly tailored budget, well-chosen tools and solutions will allow us to close the project in time and increase its chances of success.
Project implementation Schedule
The consultant will guide us on how to properly distribute the work in time, implement it into reality, but also - what to consider when choosing the right contractor for the project (unless a given consulting company is one).
Types of IT consulting
There are many different forms of consulting with an IT company, the most common of which are:
Audits - gathering information and sharing comments.
Expertise - conducting an in-depth problem analysis and presenting opinions to clients.
Consultation - providing the client with support during the selection of methods, exchange of observations.
UX process - conducting research, tests, design workshops - tailored to the client's needs.
Workshops - joint development of the most convenient solution for the client.
Pre-implementation analysis - conducting a thorough internal analysis in the company, talking to its employees in order to thoroughly investigate - what specific needs the company has and whether its solution is really needed. Such analysis often saves money, because it may turn out to be what we wanted to spend it - we do not need it at all.
A consultation is like visiting a dentist
It's a bit like visiting the dentist. When we have a toothache - we know what we need - visits to a specialist. Before we choose it, we review the offers to minimize the risk of misdiagnosis and wasted money.
In the end, we make a decision and go to the appointment, having some diagnostic scenario in our head. We enter the office, sit on the armchair, talk about our symptoms and wait for the results of the consultation.
The specialist asks us a set of insightful questions, then he carefully examines our teeth under the lamp. It would seem that it is enough to drill a tooth, seal and bill a hundred euro. However, the dentist gives us x-rays to make sure of his diagnosis. After a few minutes, it obtains a very detailed image. Then it can tell us what we really need.
It turns out that the cause of the pain lies elsewhere. The crooked figure eight caused pain. A new tooth can curve the old one, so it is best to have it surgically removed as soon as possible to avoid straightening the teeth in the future. In the end, we are facing an expense of several hundred euros.
However, in general, we are not only a few thousand "ahead", but we also save several years of treatment by improving the functioning of our body now. Additionally - we met a really good specialist who we can contact in the future.
It is the same with choosing the right contractor for our project. When looking for a specific service, doing research among offers, remember - do not be guided only by the price.
Even if we turn to the company with a specific request, because we have found that we need a new platform, there is always a risk that what we take for granted may, as a result, only be our wrong diagnosis. Without technical knowledge on a given topic, we are not able to choose the optimal technology or tools for us.
The fact that a solution is popular on the market and works does not mean that it will be a good idea for our company. It may turn out that we only need to enrich a given system with new elements, and not create a completely new solution.
Summary
If we are not experts in a given field, it is better to approach an experienced specialist who will choose the optimal technological solution for our business before starting the project. Oftentimes, it will save us time and money.
Thanks to the successful cooperation with an IT consulting company, we can also gain a trusted business partner for years.

Do you want to learn more about why it is worth betting on IT consulting in your company?


Download our free ebook about digital transformation.