UX/PM
5 indicators for analyzing traffic on your website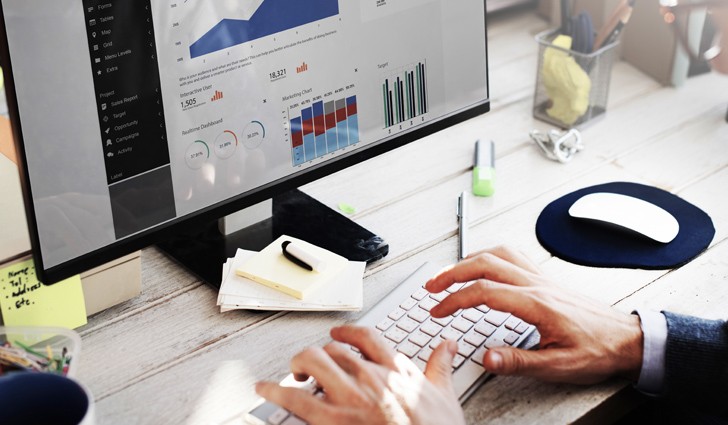 Countless hours spent on SEO, consuming great marketing budgets in order to generate the desired traffic on a website. This effort is not enough. It turns out that number of visitors is not the true measure of success.
Every website has its purpose, easier or harder to measure. For those measurable, owning a website, you are usually aware of how many times a particular goal is accomplished at a given time and what value it carries. On the other hand, the key data that generates an analytical advantage, based on which we can take important actions, is the conversion rate.
Conversion rate is the most crucial measure, giving a very valuable information of the success. Conversion rate is the proportion of number of fulfilled events (goals) to total number of visits. In case of a service industry, the goal could be to fill in the contact form, on a product website - registering an account and in an e-shop – making a purchase.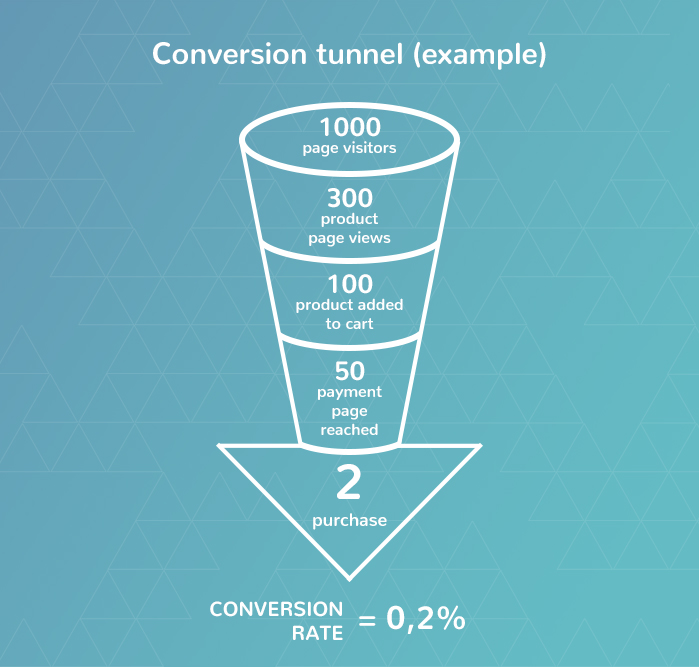 The key to understanding why traffic analytics is so important, is to realize that a proper and regular interface optimization may increase conversion, even several times. And all that with unchanged marketing costs! Therefore, you need to regularly analyze and optimize your site for the below listed indicators. Importantly, it's more than just figures…
Amount and Source of Traffic
Number of unique users and information on how they got to the page.



The data on which source the most traffic originates from are crucial to determining the effectiveness of your marketing and SEO strategies.





---




Bounce Rate

A general indicator of user engagement and content value.






BR = bounce rate
L1 = number of users visiting one page only
Lc = number of all visits

What is a good bounce rate??

The percentage of bounces depends on many factors, including: the nature of the industry and the type of business. The good value should be usually around 50%.





---




Number of Pages and Average Session Duration

Average number of subpages viewed by a single user and average visit time.

How should the numbers in this statistic look like?

It can be assumed that with a well-targeted group, average visitors should see at least 2 pages, and the average time spent on the site varies between 2-3 minutes.





---




Conversion Rate






Cr= conversion rate
Lk= number of fulfilled goals
Lc= number of all visits




What is the typical conversion rate?

The adopted standard is 2%. This value always depends on the type of goals and industry. Certainly, when it is lower, you should pay attention to the placement of the CTA buttons, the optimization of the purchase process and availability, usability and ease of use of forms.





---




Usability

What is attracting attention? What is not noticeable? What behaviors are practiced?

Usability of a website is not measurable by numbers because it relates to the overall behavior and experience of the user - User Experience. The experiences of the target group are very individual and dictated by typical habits, user interface, layout elements, colors, and graphics. This means that UX and UI, excluding content, have a major impact on successful statistics. That's why good analytics is important, and it can be done with some great tools for generating heatmaps and recordings of visits.




---




What to analyze with?
We use several services and applications that are useful for analyzing website conversions. The following statement is our subjective perception of their use.
Google Analytics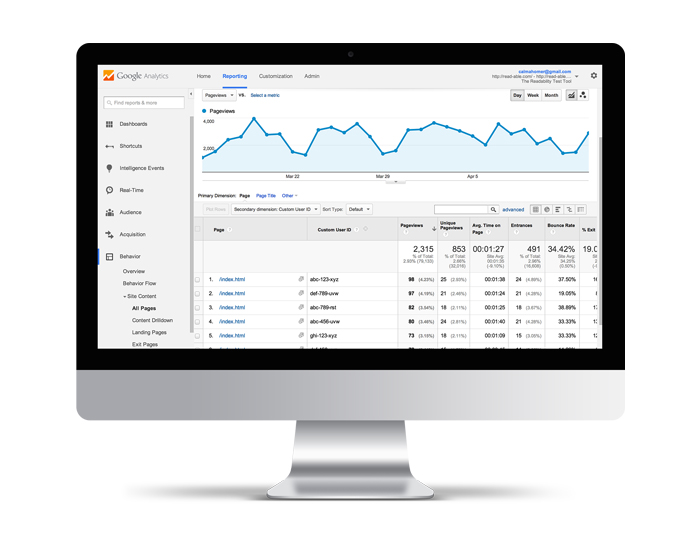 The most popular and one of the most extensive free analytics tools. Google Analytics enables complex traffic tracking, report generation, setting of goals and desired events.
Advantages: The ability to count clicks on selected items. This is one of the most valuable features. These can include: downloading, banner clicks, video views, moving products to shopping cart, going to the next stage of the form. With this feature, we thoroughly track conversions and keep up with the biggest obstacles. For example, we are able to find out on which stage of the final purchase form, most people abandon the purchase process. This gives us the opportunity to react. Sometimes it is enough to correct one small thing to multiply sales.
Smartlook, Inspectlet, Hotjar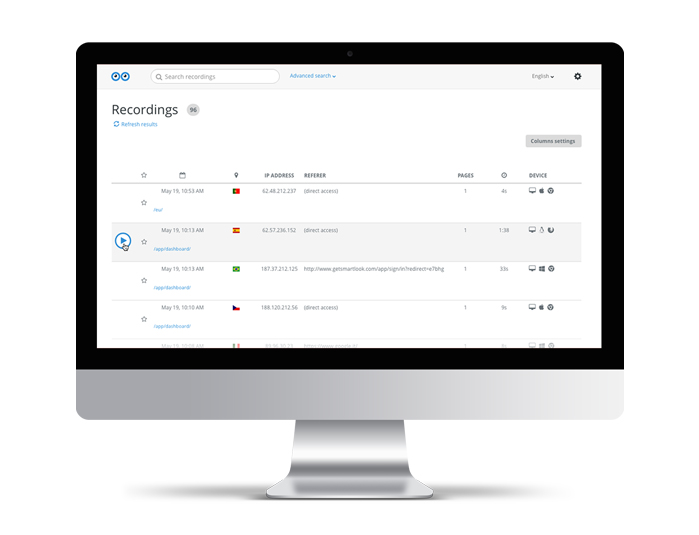 The tool gives you the ability to track the exact path users follow. We learn to which point the user reads the subpages, to which elements pays the most attention and what interaction expects. This allows you to quickly draw conclusions and make valuable changes to your interface that can make a positive contribution to a successful conversion.
Advantages: The main functionality makes a big impression. Namely, it allows you to record exactly what the user sees and does on the screen! This is every mouse move, scroll, click, typing on the keyboard. It is a very interesting supplement to Google Analytics for Usability testing.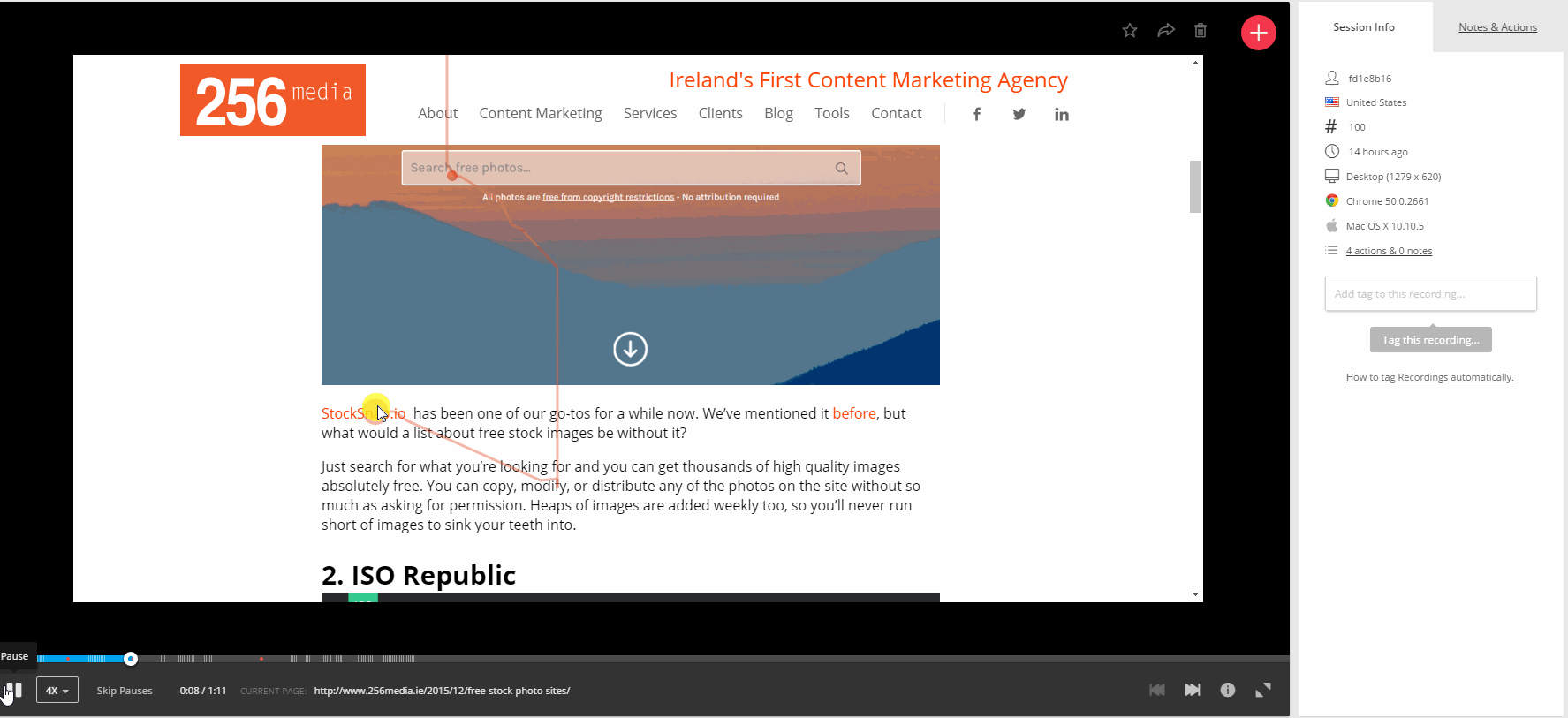 It is important that the work on your website, service, portal or store should not end after implementation. It is essential to regularly review its effectiveness in fulfilling the goals, drawing conclusions and responding to it appropriately. Thanks to that, with the same traffic, we can increase sales, multiply account registration or the number of leads generated..
Would you like to know our ideas for your business?


Estimate project