Business
6 reasons to outsource software development to Poland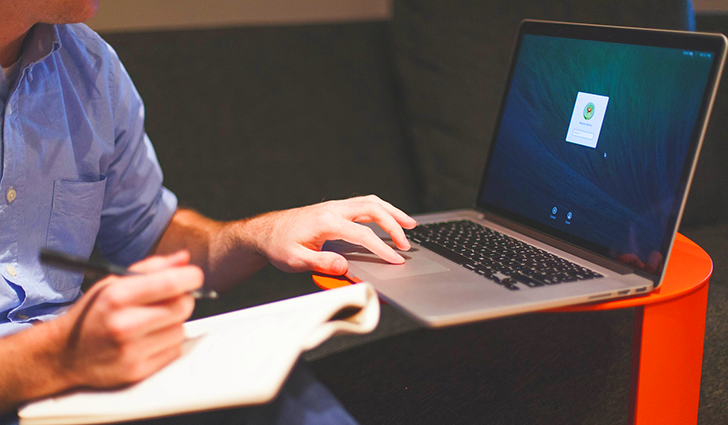 Within a few years, Poland has become one of the most frequently chosen directions for outsourcing IT services by companies from Western European countries. In this article, we will try to answer the following questions. Why is it worth creating and developing software in Poland? What values do Western companies find in employing Polish programmers to work on their IT projects?
Strong education
The rapid development of the Polish IT services market has made it an ideal center for outsourcing IT services.
Thanks to a strong emphasis on science and technology education, 15,000 graduates of technical universities appear on the Polish labor market each year, and 80,000 people study to become programmers during this time. According to Stack Overflow, in Poland work 250 000 programmers, and the entire IT sector employs over 450,000 specialists. What it means is hiring or building a team of skilled programmers may be relatively easier in Poland than in other European countries.
Technological talents in the center of Europe
The community of Polish programmers can be described as enthusiasts who often begin to improve their coding skills even before starting their studies.
Fun fact: According to the Developer Skills 2018 report, almost 8% of Polish developers started their programming adventure at the age of 5-10.
Clutch points out that Polish software developers provide innovative solutions to problems, are professional, reliable, timely, and characterized by high standards of business etiquette.
Developers in professional work focus on using the latest technologies and tools. They stay up to date with technical trends, participate in conferences and programming meetups (Agile conference, PHPers Summit, or Laravel Poland Meetup) and constantly improve their skills. That has a direct impact on the quality of their products, their safety, speed, and also, efficiency.
According to the IT SkillValue 2019 report, Poland ranks second in the ranking of the Best programmers in Europe, ahead of countries like the United Kingdom, Germany, and France.
In the IT sector, not only programmers are passionate about technology. Improving skills also apply to testers (Quality Assurance), UX and UI designers, and Project Managers who, as specialists in various areas, can support clients in solving problems at different stages of the software development process. It is not surprising that Polish IT specialists are becoming more and more appreciated by foreign companies related to technology development and more and more often co-create teams as part of expanding internal teams.
Productivity and the way we work
The IT services market in Poland is still under development. Firms are taking advantage of this situation and successfully adapting to emerging concepts, models, and ideas, becoming more competitive players in the international market.
A wide selection of companies offering IT services in Poland allows for cooperation in various outsourcing models and different areas of the product design process, depending on what clients need.
Example: product development within the company:
need to strengthen the team: you have an internal development team, but you want to accelerate product development by expanding your team with a few additional specialists.
need to build a team: you want to build a new team of senior developers faster, but you do not have time for the time-consuming recruitment process.
Polish programmers use the best project management practices such as agile and scrum and work closely with the client's team on product development. They are members of multidisciplinary teams where they can use their best skills. They focus on the project development process, code quality, and user experience to provide customers with the best and most efficient solution in a developed product.
Ideal geographic location - take advantage of the close distance
Location in the heart of Europe, GMT + 1-time zone, well-developed transport infrastructure, and affordable flight prices - are the factors that made Poland one of the leading directions of outsourcing IT services (software development or production) in Europe.
The shared time zone supports the commitment, flexibility, and efficiency of communication between Polish IT companies and companies from Western Europe. The use of geographic proximity is an ideal solution in the case of Team Extension's collaboration model.
For example, Polish programmers can work remotely on a project with your internal team, minimizing the risks associated with working in different time zones and reducing the barrier resulting from working at various hours.
Furthermore, the improvement of the quality of communication is driven by the expansion of Polish aviation and transport infrastructure. The multitude of connections and cheap flights between key cities in Europe and Poland (like Amsterdam, London, or Oslo) facilitates the business trips and helps organize a face-to-face meetings between clients and partners even in 3 hours.
Geographic proximity, well-developed transport infrastructure, and affordable flight prices - are the factors that made Poland one of the few centers for outsourcing IT services - software development or production in Europe. Poland is a close choice for companies that value the convenience of an onshore model with the benefits of an offshore model.

Communication and work culture adjustment
The two most important potential problems identified by many Western European companies that want to take advantage of the outsourcing services are the adjustment of work culture and a high level of communication.
Polish work culture is very close to Western culture. So that means the values ​​and attitudes of Polish specialists are close to the values of employees of other European countries.
Many companies that use outsourcing services (more precisely nearshore services) to Poland, appreciate Polish programmers, among others behind:
proactivity, development, and support for innovation,
openness in expressing ideas or suggestions for improvement,
no barrier in communicating to clients and partners about the problems encountered,
actively looking for solutions to problems, fluency in communication in English.
It is important to remember that the ability to understand each other has a significant impact on establishing or terminating a nearshoring partner relationship.
Working with Polish programmers is easier because there is practically no cultural gap. Moreover, most Polish programmers are ready to cooperate with foreign clients and managers and show excellent command of the English language. The EF English Proficiency Index 2021 report shows that Poland ranked 16th in English language skills, ahead of many Eastern European countries (like Hungary, Slovakia, and Estonia) and Western Europe (Switzerland or France). The high proficiency of polish programmers will allow them to communicate effectively and overcome language barriers that can hinder the development of projects on time.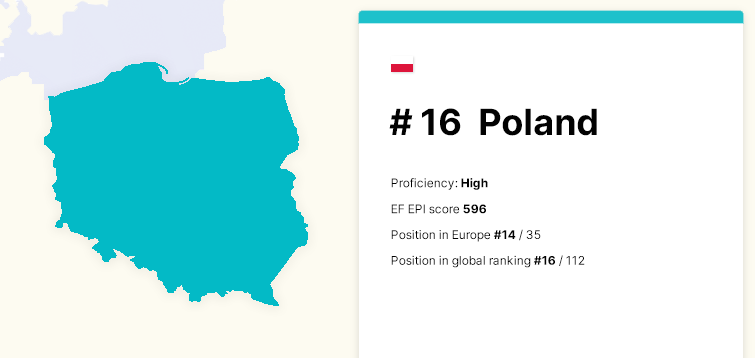 Competitive rates and legal similarity
When it comes to the cost of software development or creation - Poland is one of the most competitively priced countries compared to other markets in Europe. Competitive rates are influenced by, among others:
slightly lower salary costs of IT specialists than in Western European countries,
relatively low maintenance costs,
no reverse VAT charge,
favorable tax conditions for the IT sector.
Poland has become an attractive destination for companies looking for a combination of high-quality code and lower prices, but not only. The cooperation of companies from European Union countries with companies developing software in Poland is more stable and secure than cooperation with companies from outside the EU community. It is particularly important for companies in the fintech industry. Why? As a member of the EU, Poland is obliged to comply with common legal provisions, such as regarding software development requirements or GDPR, thanks to which customer data in Poland is safe.
Why is it worth creating and developing software in Poland?
Talent, location, high-level communication, and common work culture as well as competitive rates of Polish programmers - are the main reasons why Poland is one of the most attractive directions for software development outsourcing in Europe.
If you want to focus your attention on accelerating the development of your project or scaling your business instead of looking for IT experts, nearshoring services to a partner company from Poland will allow you to expand your remote development team more easily.
Working with experienced IT specialists from Poland who focus on software development best practices can help you achieve your project goals and bring unparalleled growth to your business, whether you run a large, medium, small business, or start-up.