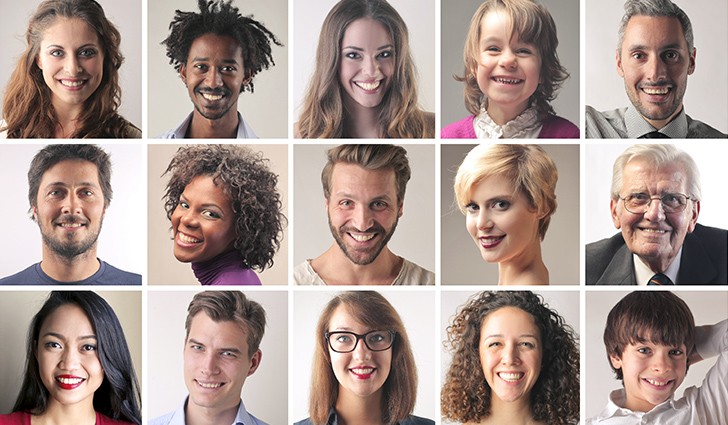 Say "Hi" to Chatbot - one of the main trends of digital marketing in 2018. If you have never heard about it – it's a computer program, which is supposed to have a chat with a real person dialogue in such a way that they are convinced that they are communicating with a human being. But if you've heard about Chatbot – you probably know by now that many world-leading companies like Sephora, KLM or Domino's Pizza are using it with success. Let us guide you through 7 main ways in which your company can gain a competitive advantage by introducing chatbot.
How does a Chatbot work?
Chatbot is based on a database of keywords and messages assigned to them. In practice, it is the equivalent of artificial intelligence, which not only responds to the mentioned keywords, but can also joke, change the subject of conversation, give evasive answers, etc.
A virtual advisor or virtual assistant, as chatbot online is often called, is - by definition - a substitute for a human being. Chatbot responds to the most common user queries without involving a real consultant. Main advantage? Work automation and being up-to-date with the requirements of the modern network user.
A virtual advisor (Chatbot app) provides 24-hour immediate interaction, instant access to information, accurate verification of messages and convenience. Internet users do not have to use many applications or search engines anymore.
Looking from the point of view of an entrepreneur running a business on the internet, Chatbots are an innovative way of reaching the client without a human factor. Automation of the Customer Service and the execution of repetitive tasks by Chatbots generates savings and provides financial optimization.
How are companies using a Chatbot to generate revenue

1. Automatic support of standard questions
Sounds complicated but is not: it simply means answering the most typical questions asked by your clients (FAQ). Chatbot responds to the most frequently asked questions immediately, maintains attention and builds positive relationship with the client. Automatically scheduled responses can be also personalized. This allows, for example, to send a personal response, which adds a real human touch.


2. Handling payments, complaints, online reservations
Chatbot can also solve clients' complaints, reservations and payments. Customers can ask bots for account balance, payment method, its status, return address or complaint procedures. Chatbot can also support booking system. It allows to make an appointment for any service, booking an apartment or buying cinema tickets. In this case, the principle of Chatbot's effectiveness is based on a well-constructed list of key words and possible query scenarios assigned to them.
Sounds great to automate all the boring, repetitive tasks? Thank us later.


3. Filtering questions for consultant
The fact is: Chatbot can replace a consultant to some extent, but it will not help solve all issues. Especially non-standard ones. What it can do is run an initial selection and divide the questions: into those that need consultant participation or those that can be handled by Chatbot. Filtering customer queries optimizes customer service work and limits the waiting time for a consultant's response.


4. Virtual advisor and help
Let's be honest for a moment: a wide range of products and services does not always correlate with the actual expectations of customers. Sometimes, e-commerce stores have such a vast amount of products that making the decision is too hard. But no worries: Chatbots are here to help! They will analyze the basic parameters and expectations of the buyer, such as: beauty type, figure, adjust the colors of the paint in your apartment or determine cinema preferences. Then they can offer a cosmetic, clothing or a specific product and film. The Chatbots' abilities are unlimited here. Such virtual advisors are used by many (number still growing!) cosmetics and clothing industries.
5. Automatic cost estimation
Not every price in business is fixed. The bot gives the opportunity to estimate the approximate costs or time of a given service based on a certain configuration. Chatbot not only answers clients' questions but also can order a particular service.


6. Selecting, suggesting, planning
Planning a trip, travel, flight or other activity that requires insight into current offers is often tiring, time-consuming and ineffective. A perfect solution are Chatbots that match user's queries to specific records and display the best results. As a consequence, the user does not have to use several applications, waste time and patience. The bot will provide useful information both when looking for an apartment for a weekend in Rome, as well as a Georgian restaurant in Paris. Uncle Google, there is a serious competitor growing here.


7. Automatically informing customers about a new blog post, new products, services, sales, promotions or discounts
The reality is: each of us receives dozens of emails everyday. As a result, most of them end up in spam, and the rate of opened mails drastically drops. Passing on the most important information to the client is more effective when it is served in the form of teasers. Chatbot can replace the newsletter and inform about promotions, new products, sales or new posts on the company's blog.
The most popular chatbots in business





Receptionist 2.0 – chatbot can give a real boost to your small business – there's no doubt. Having to hire an extra person to serve customers on Facebook or replying to messages is too expensive. A properly personalized chatbot will guide the client through necessary stages of conversation, answer basic issues, resolve doubts or arrange a meeting. Chatbot is a perfect alternative for those, who have no time to answer customer queries and look for an online booking system.






Tourist chatbot – limits the number of questions that need to be answered by people due to their complexity. A similar solution boasts Wrocław, the very first Polish chatbot, which takes care of tourists in the city. Chatbot informs tourists about current attractions available in the neighbourhood and is a reliable source of information. It has definitely revolutionized the work of the City Promotion Office.






Accounting chatbot – simplifies accounting, invoicing and expenses control. In 2016, Sage implemented first accounting bot Pegg, which acts as an intelligent financial assistant. Pegg administers finances via Facebook, Messenger or Slack messengers. They manage finances with chatbot support, which turns complicated messages into simple texts. As a consequence, Pegg doesn't need to record accounting documents or enter the data manually.






Chatbot evaluating phone repairs – Quickfix is a Messenger Chatbot, which provides simple support for phone, computer or tablet repairs. An intuitive interface and sample questions allow to get a quick answer to the bothering problem. How much does the exchange of touch in iPhone 6 cost? The Alienware mx17 graphics card does not work, what to do? The user gets access to the information practically immediately, without having to search for the information, deal with customer service and browse through websites. It takes only 3 minutes to schedule a repair for damaged equipment.






Shopping advisor – Sephora Visual Artist available as Chatbot Messenger helps you choose the right color and style for your beauty type and face shape. When asked about a lipstick, Chatbot will answer: matte or shiny, for the evening or for the day, subtle or flashy, etc. Finally, Chatbot will give a dozen of variants and will direct straight to the store, where you can buy the selected product.
Chatbot technology is a real blast in the e-commerce segment. The experience of the Spring sales network, with over 800 brands in the assortment, has shown that chatbot gives a new way of shopping directly through the Messenger app. Following the example of the Asian giant WeChat: the virtual assistant instantly provides advice and online support. As a result, client receives several proposals based on style, expectations and price range, and can also add products to the basket.





Chatbot as a culinary and cultural guide – will replace many apps by helping you find a place for lunch, drink or party. Chatbot Sure was created for Messenger in response to the need of using at least 5 applications to find the perfect place to meet with friends. What's interesting is that chatbots even win over apps like Starbucks app because they use huge database without having to use many apps.





A virtual Airline assistant – a Dutch airline carrier, KLM Airlines, uses Chatbot Messenger to contact with clients. The buyer receives information on the flight, check-in or ticket directly to the Messenger. What's more, they use the InstaLocate bot, where all you have to do is send the flight number and later on you receive all current information on the flight, with the current position of the aircraft or the delay.






Virtual real estate broker – Ada bot not only finds a flat with the expected parameters, but also helps the tenant and the landlord to arrange a meeting. For free. When the bot is able to find a better location or price of real estate, it asks for details and then arranges another viewing. Chatbot, which is an intermediary in renting, practically outclasses dozens of websites and applications.






Chatbot news – it was created in response to the growing amount of informational websites. Simply said, it is hard to catch interesting content in the informational chaos. The CNN bot allows for personalization regarding informational preferences and key words. Thanks to which, the bot sends a daily dose of news, so that you don't have to read multiple pages of useless or already-known information and focus on important news. Its rival was TechCrunch, which - in addition to standard notifications - sends information about a specific, previously defined topic.
But, above all, the advantages of chatbots are: time saving, innovation, simplifying the contact between the company and the customer and the convenience of users.

We use dozens of apps everyday. Messenger and WhatsApp send 60 million messages a day. That's why chatbots are such a great solution, filling the gap between the contact with the living person and the application. Currently AI is not yet able to completely displace people's work, but it is an innovative, simple and surprisingly effective digital marketing tool, thanks to which a conscious entrepreneur can gain much more than a higher revenue.

Find out more about Chatbot!