Business
Software Development Company - How does a cooperation look like?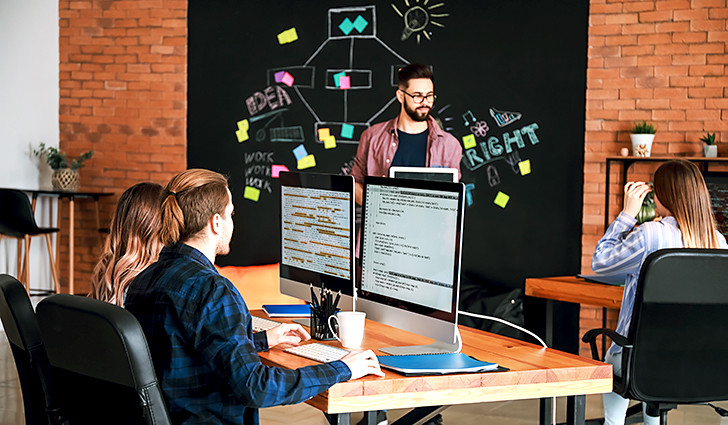 Each professional IT company has its own developed design process depending on the specifics of the industry in which it operates and its experience. Some companies only specialize in developing concepts for the usability of a solution (UX), others only in programming specific types of services (e-commerce stores, mobile applications, etc.), and others in advising clients which way to go (consulting).
And if specialization is always desired, instead of using the services of three independent companies, you can use one that provides support at every stage of the process of creating an IT solution (from conceptual, business, graphic and UX issues, to software development and maintenance).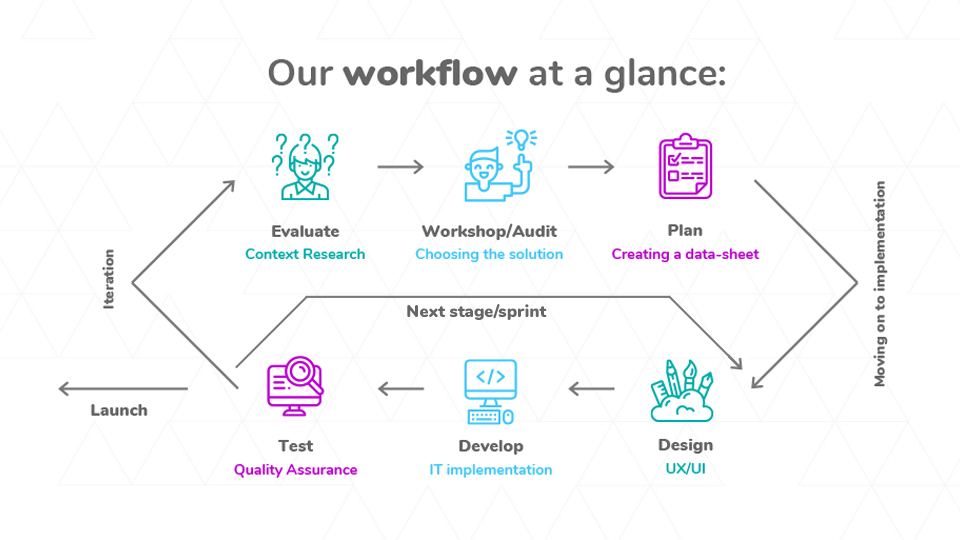 As you can see, it consists of two parts: consulting and programming
Consulting
The first part is very useful before choosing an IT service provider, during which (depending on the stage at which the client is) we can help to recognize possible solutions in the current situation of the company.

Then we deepen conversations about the most promising solution and if it meets business requirements then we start to create specifications (if necessary, also UX mockups and other necessary documents).

Between the transition from the consulting and programming stage, there is an offer for the implementation of a jointly specified project, and if accepted, we move on to the second step.
Software development
For most companies, the second stage is the only stage in which they actively participate, but often the end result is not satisfactory. However, when an IT company participated from the beginning in talks aimed at creating an IT project, there are no understatements and the end result is much more likely to meet business expectations.
As for the part of software development itself, depending on the complexity of the project, it is divided into smaller parts (called sprints or milestones - depending on the approach). And as part of every sprint/milestone, an Agile microcycle is made consisting of choosing the functionality to perform, graphic design, programming, testing and implementation (whether as a test version or already a production version).
After finishing the cycle (if it was not the last one) we go back to the beginning and choose functionalities again and start the process again. Of course, for smaller projects (lasting up to 2 months), this process is not divided into smaller ones. However, to ensure more efficient testing and customer participation in the project, each finished part is sent for testing and acceptance.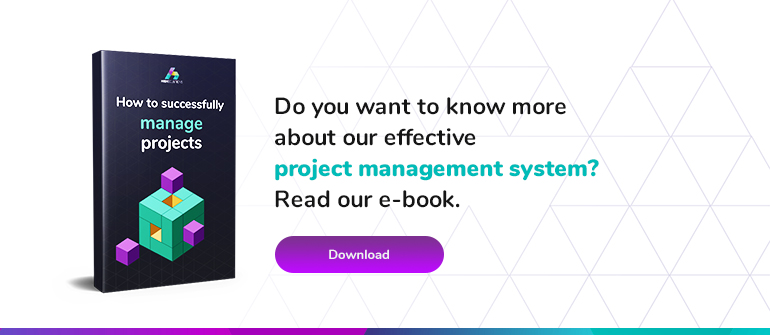 Re-iteration
Although creating a website or online system is a project, its creation, development and maintenance is a process. Therefore, after implementing our IT project, it's not only worth analyzing, but it's worth considering what we can do next in computerizing the company and transforming it digitally. We wrote more about the whole process (and why it is worth it at all) in the article how to succeed thanks to the digital transformation of business.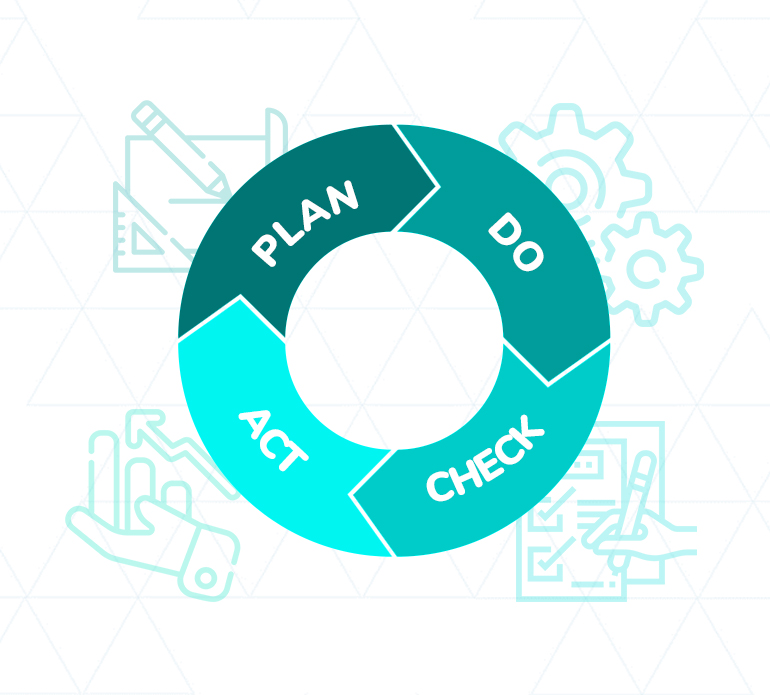 Maybe it will be an extension of the current project, maybe creating a complementary part, or maybe doing something completely unrelated. It is worth looking at the whole process through the eyes of W. Edwards Deming and his PDCA cycle:
Plan (I part described here),
Do (part II of the description here),
Check (analyzing the impact of a new solution)
Act (think about what went well, what went wrong, what was achieved, what was missing, whether you need to take further actions, etc.)
Finally, we have a list of lessons learned and can proceed to the whole process again.
Summary
In this article, we have briefly outlined the process of supporting a business with us, where internet solutions are the centre of attention, but just as important is what is happening around us - both before and after.
We could talk about each individual stage for hours and would be happy to share our knowledge on any occasion.
However, we also believe that regardless of where you are (and in the development of the company, and in the process of starting an IT project) an experienced technology partner is necessary and it is worth to bet on one that will not only create a great IT solution but will support you at every business stage. And it will advise you best, not for yourself.