Business
Digital transformation on the example of a Construction Company - Case Study of Alcomex Office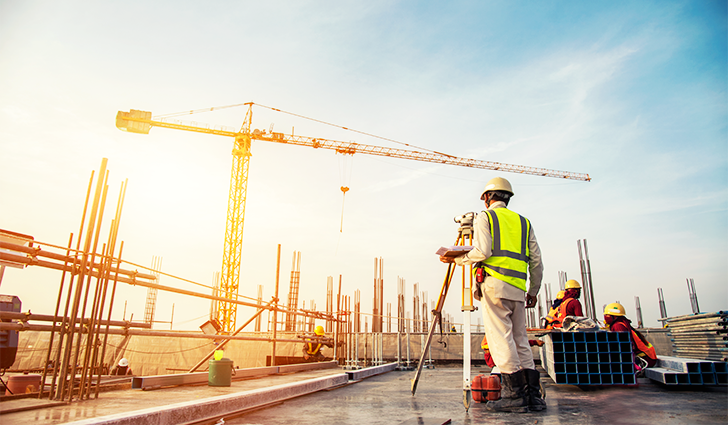 Our mission at HighSolutions is to create a better tomorrow for our clients through wonderful internet solutions that we create for them today. We enjoy it much when we succeed in it and when, after many years, we can see how fantastically our client is developing, while still using our solutions.


Satisfaction is even greater when our system is the brain of the entire operation (because people are the heart) and everything that is important in the company goes through it.
Context
Let's go back to 2015, when our client - Alcomex from Poznań, one of the leaders on the market of facade systems, did not have any system to manage the company and everything was only in the minds of all employees.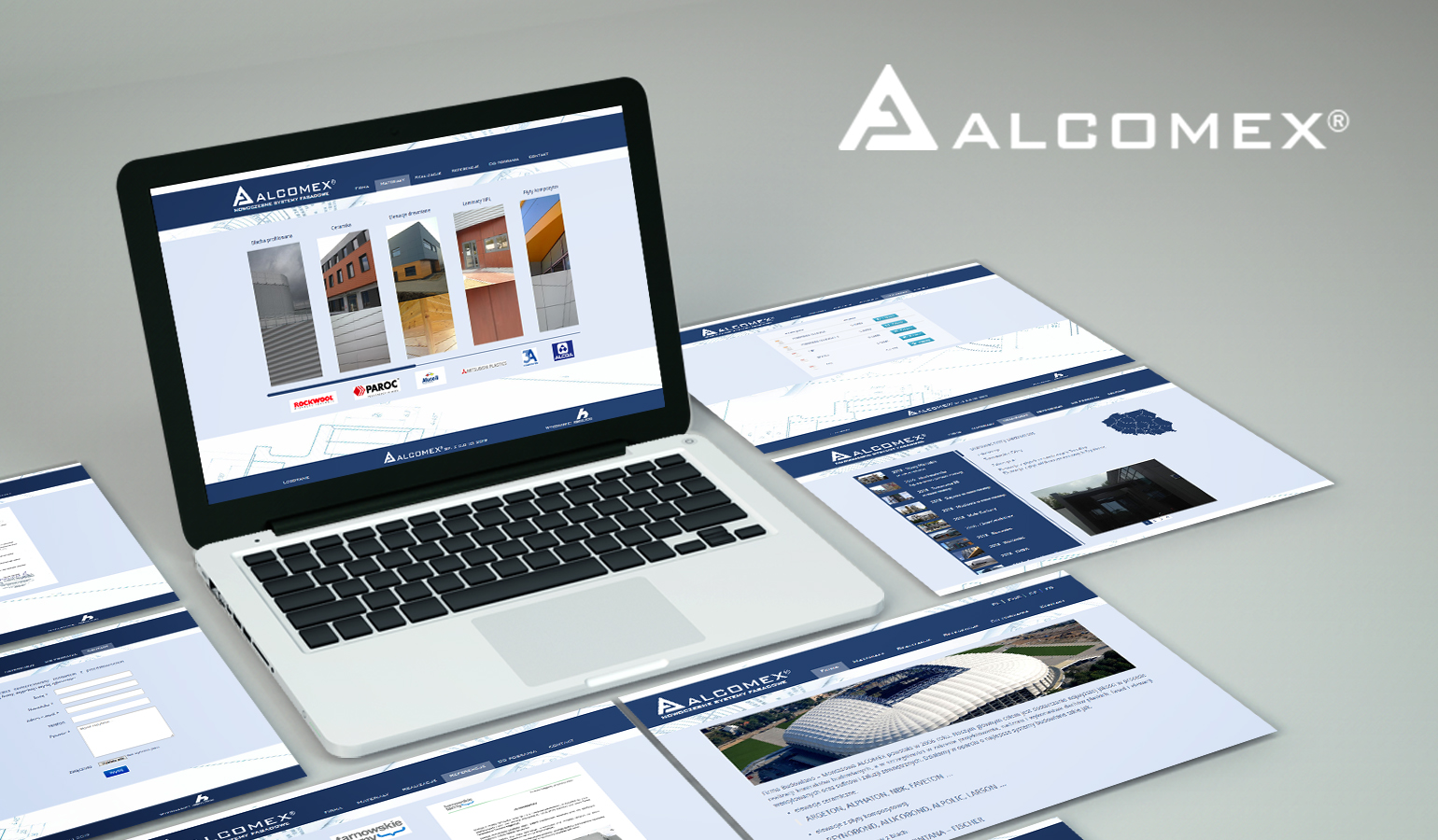 For a long time, the management board was looking for a ready-made solution that would meet their sublime needs, and after testing several solutions, they lost hope that the system they needed to develop as a business exists at all.
Fortunately, a year ago we created their website and during a random conversation, we heard about their problems in finding a system adapted to their needs. And since we have always (well, since the beginning of the company, i.e. 2011) specialized in dedicated on-line systems, we immediately suggested support and assistance in creating a dedicated system - just as they dreamed.
In fact, the system we talked about can easily be called an ERP system. It was supposed to allow contract management, ensuring their profitability, storing all documentation, keeping an eye on finances, and in the future, it was supposed to allow adding more functionalities (which quite a lot came about).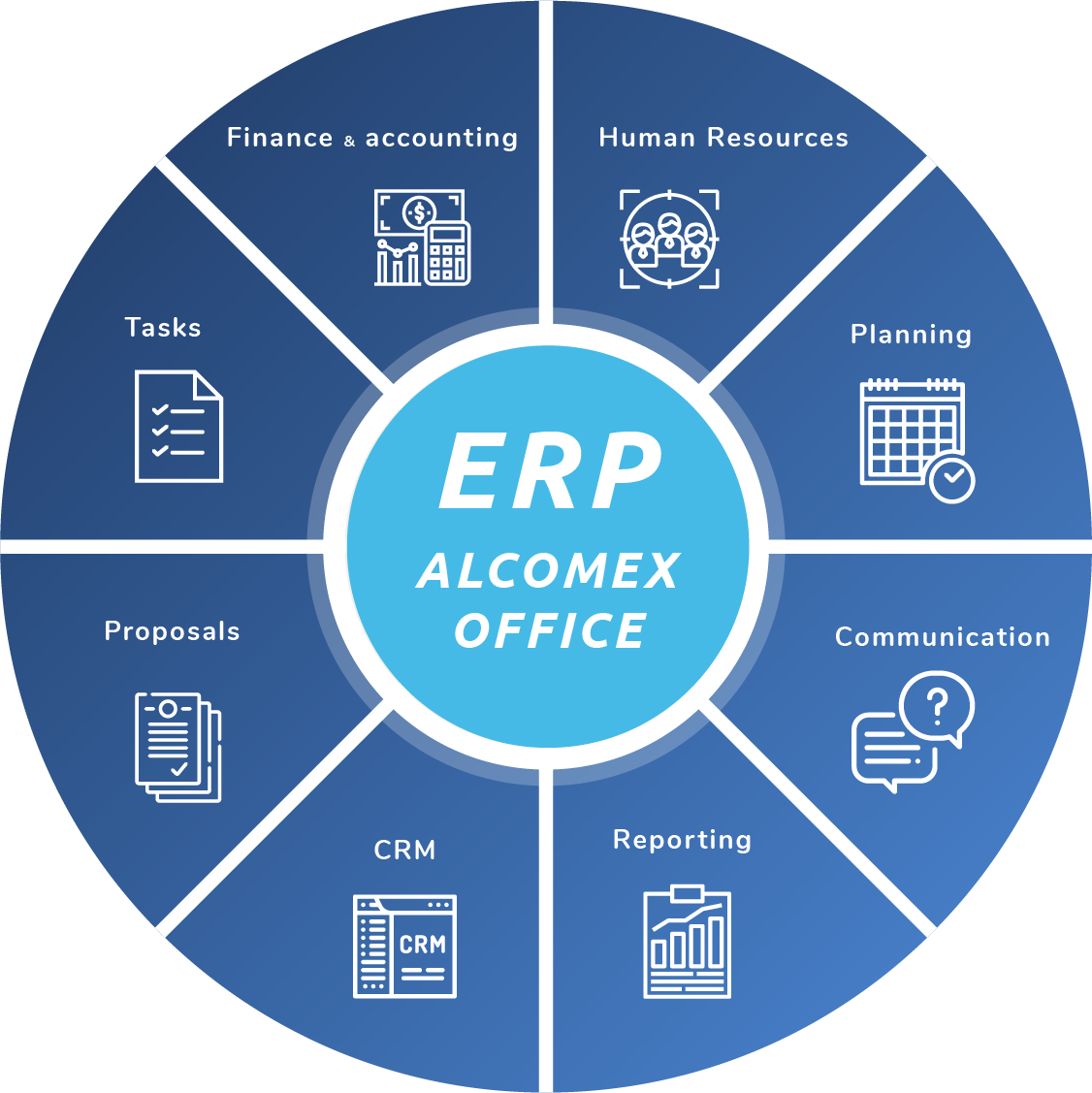 Creating a dedicated online system is always burdened with a risk that the final result will not meet the expected assumptions, which is why the experience of a technological partner and trust between both parties are very important.
Thanks to previous cooperation, our portfolio and a committed approach - we came to an agreement and started a project lasting several months to create something that did not exist on the market so far.
Cooperation
Due to unsuccessful tests of previous solutions, the company's management team knew exactly what it needed (and what it did not need or what limited them). Thanks to this knowledge, this cooperation was very good and specific from the very beginning.
The first phase of the project (at that time it was not known yet whether there would be next) was divided into three stages (called milestones), at the end of which the system was expanded with more modules.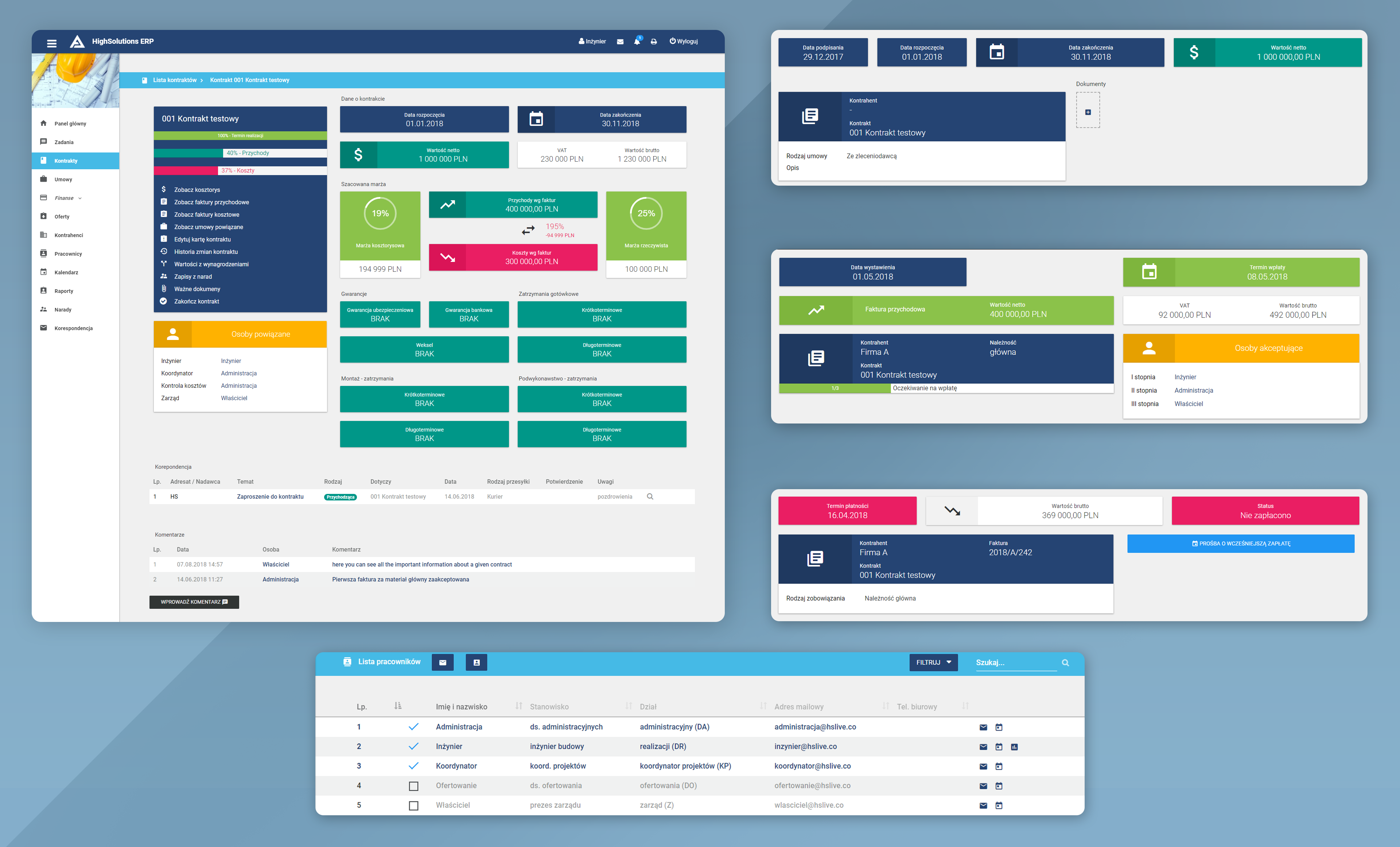 The first stage included the creation of systems architecture and the addition of basic modules to manage employees and contractors. The second stage expanded the system with modules related to contracts, contracts and invoices, and the third supplemented with a task, calendar and statistics management module.
As it was the middle of 2015, the technologies in which it was created were PHP 5.6, MySQL, Laravel 5.0 and Bootstrap 3.3 (currently the system works without any problems on PHP 7.3 and Laravel 5.8, as it is still maintained and developed).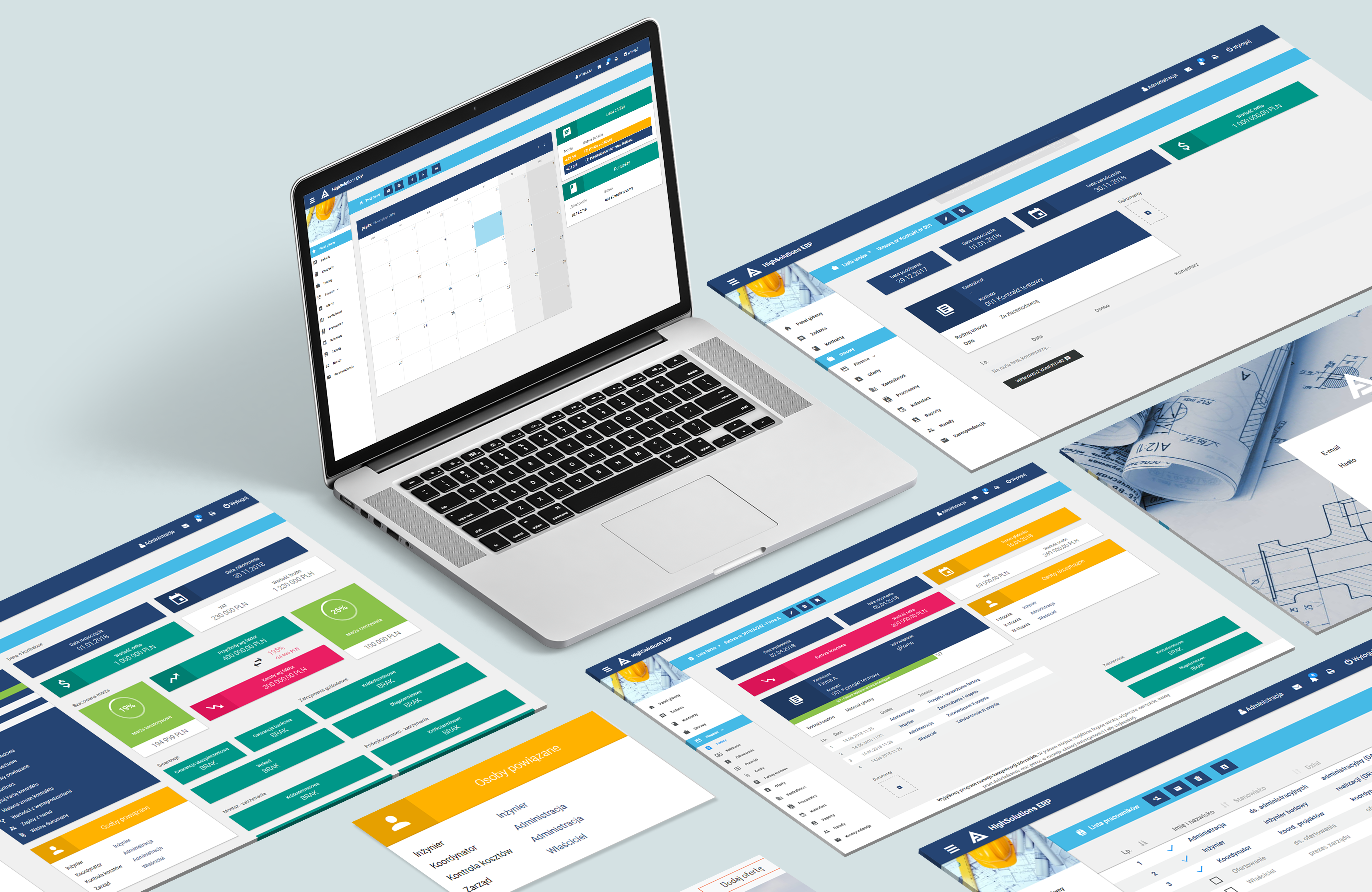 At the time of launching the project, 3 months from the start, the system became the company's command center and there was no turning back, so it was very important that it operated smoothly and subsequent functionalities did not negatively affect the existing ones.
Over the last 4 years, since the system has been operating, it has been expanded to include a lot of further modules such as meeting services, correspondence management, warehouse management, offer and order management.
Throughout this period, we looked after the system, not only developing it with new modules, but also changing the way existing functionalities work, we watched whether the system generates no errors and, above all, whether the data is integral and secure.
Effects
The mini ERP system created for Alcomex is a perfect example of a digital transformation of a company that not only implemented an IT system but changed its processes to make full use of it.
In 2016, i.e. a year after the implementation of the system, at the 10th-anniversary party, the implementation of our system was named one of the five most important milestones in the company's history. And it was to influence the success of the company so that it could boast of another milestone in the future.
In addition, according to the principle of Peter Drucker - "What you can't measure, you will not optimize", the conclusions that the company could make were not only surprising (such as the fact that, for example, some contracts that seemed profitable were not, and vice versa - those, which looked unprofitable, were profitable), but eventually they could consciously develop, based on hard data, not just intuition and experience (which of course is also important).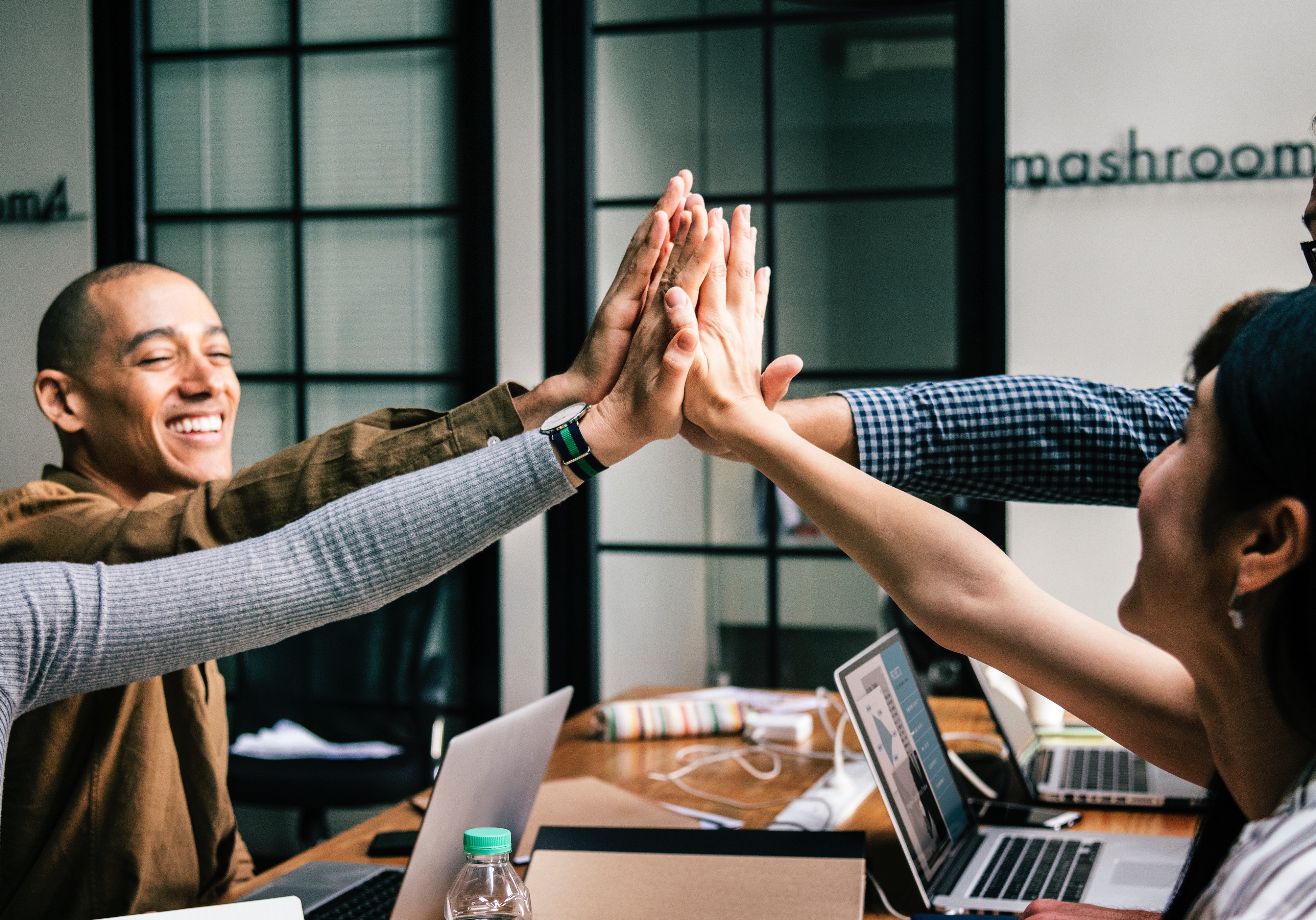 During these 4 years, employees gave themselves (or a system gave them) over 22,000 tasks. The rest of the data can not be given, but these are significant numbers that no one expected when we joined the project.
Last year, however, the system was successfully implemented in our client's partner company - Glass Space from Warsaw, which was another challenge for a system specially designed for one company to be equally useful for another. Fortunately, we have managed this challenge, thanks to which our system is currently used by two well-developing construction companies and we hope that this is not the end.
At the end, I will turn it over to the owner and the President of the Management Board of Alcomex:

Tomasz Malarecki
Chairman of Alcomex Polska



As a dynamically developing company, we needed a platform through which we would be able to manage processes in our company, track the progress of ongoing projects, analyze real-time statistics important to us and the most important indicators for the company's development.
Thanks to the cooperation with HighSolutions, we have implemented a platform built from scratch and fully adapted to our needs to manage our company - Alcomex Office. The project made us perform tasks more effectively, we communicate better, we have access to detailed statistics on contracts, invoices, correspondence and tasks performed - basically every element of our work. Thanks to the solutions implemented in the platform, we manage our business, finances and contacts with contractors more effectively, and we know where to look for improvements in our processes.


I recommend working with HighSolutions to companies that want to create dedicated business platforms, because HighSolutions implements projects at the highest quality level, and the implementation of the ERP platform was a very important step for the further development of the company.