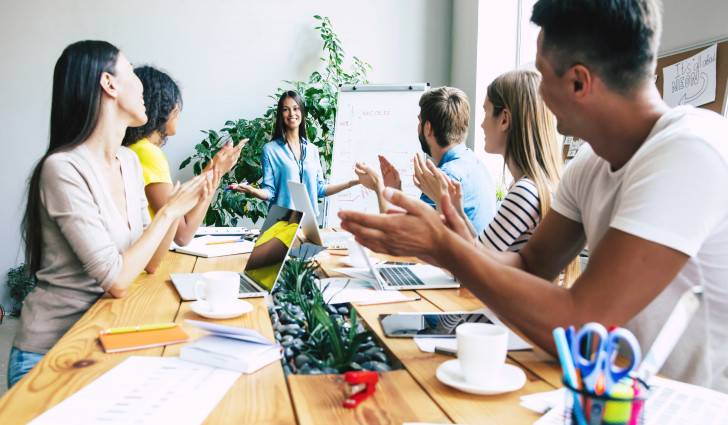 Project management is a common topic for discussion. However, we rarely think about measuring the success of a project, and even less often about its rationality and whether it is the best way to achieve the assumed business goal. Let's ask ourselves this question now. How do you know a good plan? We don't necessarily have to narrow down to IT projects. How can we say that the task was successful? When the change was successful? Maybe when we fit in time and budget? Or maybe when we achieve our business goals?
The band Queen once sang "I want it all" and let it inspire us to think about how to achieve all three assumptions mentioned earlier. Because it is possible.
However, to be able to talk about the end of the project, we should first go back to the very beginning, when the project is just growing in the minds of decision-makers. There are certainly many possibilities for the idea of ​​the project to be born and to bring about further activities. I will describe how it happens most often. And I will tell you immediately why this is not an optimal solution.

An idea
Projects (any, not only IT, but I will focus on them) are started because there is a need to do something better or differently. Sometimes we face a challenge that we expect or surprise us. And we also often encounter a problem on our way and we need to solve it systemically.
Once we know that one of the above needs to be addressed, someone takes responsibility for running the process or a project group is created whose task is to develop initial assumptions, determine the scope of activities, budget, schedule and desired change.
And I would like to think about this process a little bit longer because it is here where the most threats, but also the most opportunities, hide. Threats first.
What are the risks of standard project initiation?
We're inside a problem
We often fail to see possible solutions because we focus too much on the essence of the problem or we simply can't look at our activities and business environment from a perspective. This is one of the reasons why we often need an audit or consulting companies - because they look at the situation from the outside, and they don't do it for the first time.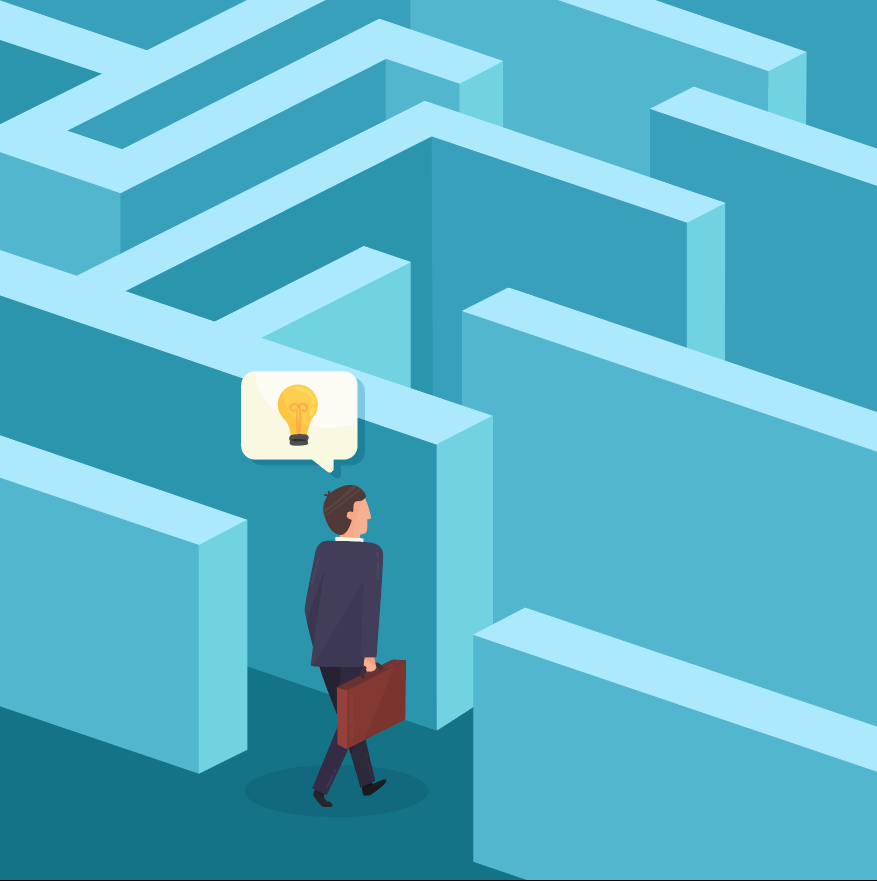 We treat part of the problem as something obvious and unchanging
People usually don't like changes. They can easily get used to the current status quo or existing practices. We rarely ask ourselves why it is this way. And if all the participants in the project group think that the problem is part of their life, they won't even think that it can be changed. And there is the greatest strength in changing such aspects.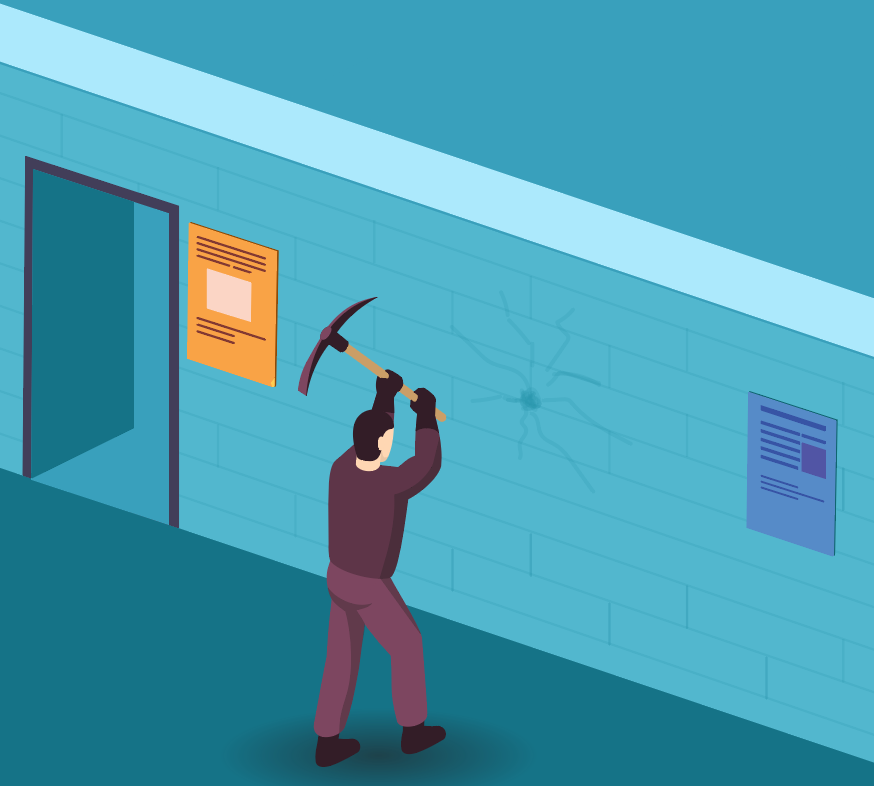 We want to shoot a sparrow from a cannon
Another common threat is that we want to solve a small problem in a very complicated, complex or difficult way. And all the guidebooks agree that the simplest solutions are the best.
We reinvent the wheel
We are not specialists in every field, we don't know solutions that already exist on the market or are obvious. And this can cause that we spend a lot of time on something that is very difficult to implement or very easy and downright obvious. That is why we go to training or invite consultants to share their knowledge.
We will make bad assumptions
Without a fresh look from the outside, we can make the wrong assumptions. And unfortunately, an error or at least not the best decision, at the very beginning can result in great costs. In the context of IT projects, the diagram below shows the cost of the change (caused e.g. by a wrong decision). The later we detect the problem, the greater the cost of the correction.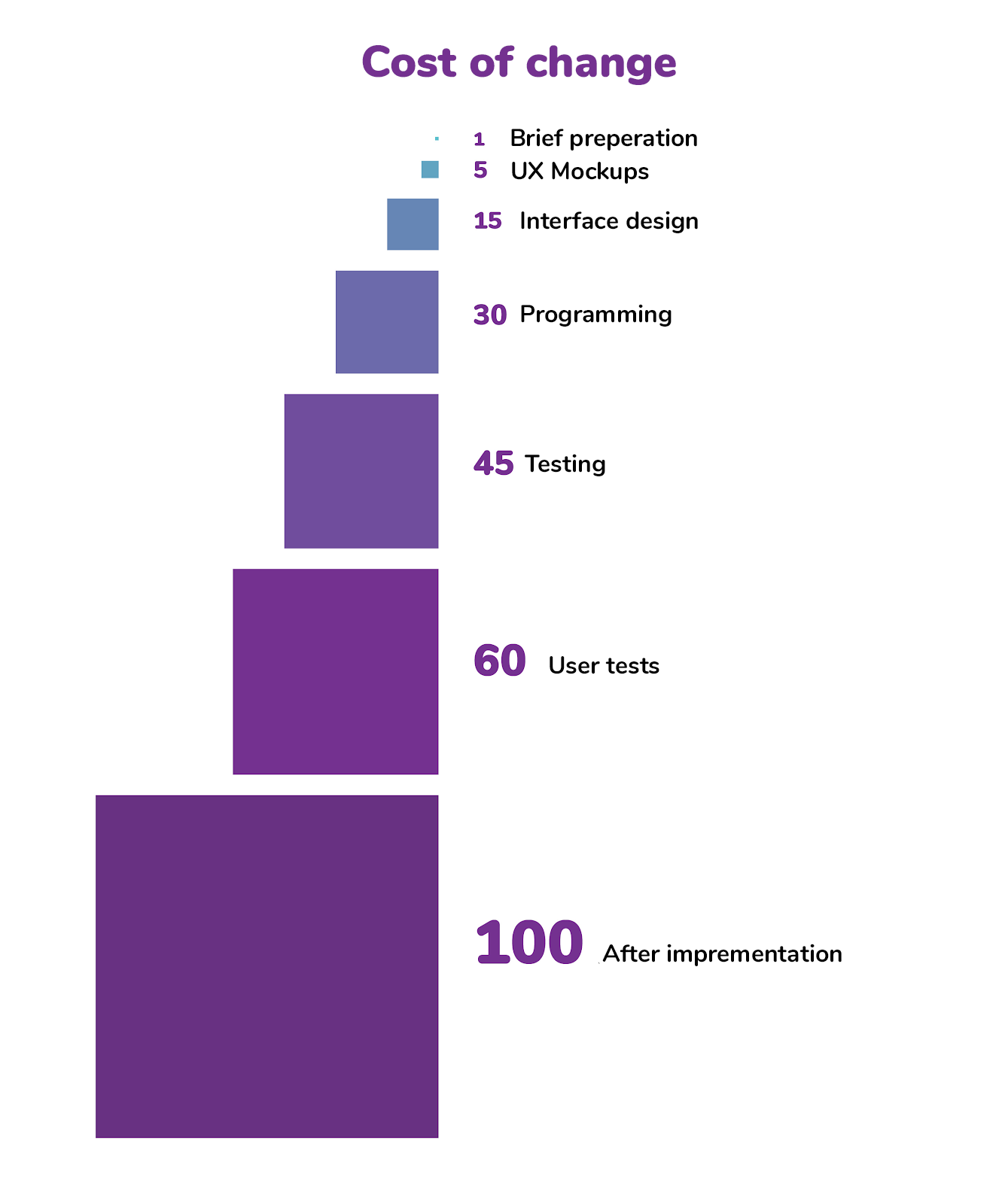 We aren't experts in everything
Everyone knows their area of ​​competence and is very good at work. The more experienced we are, the more knowledge we have on various topics. However, if we are the owners of a production company, marketing specialists or department managers - we have the knowledge and competence to perform our duties in the best possible way. But do we have knowledge on topics such as User Experience, Design Thinking, Event Storming, Marketing Automation, SEO / SEM, Cloud Computing, Machine Learning, not to mention the "ordinary" Web Development? Usually not. And it's good that we don't need to have.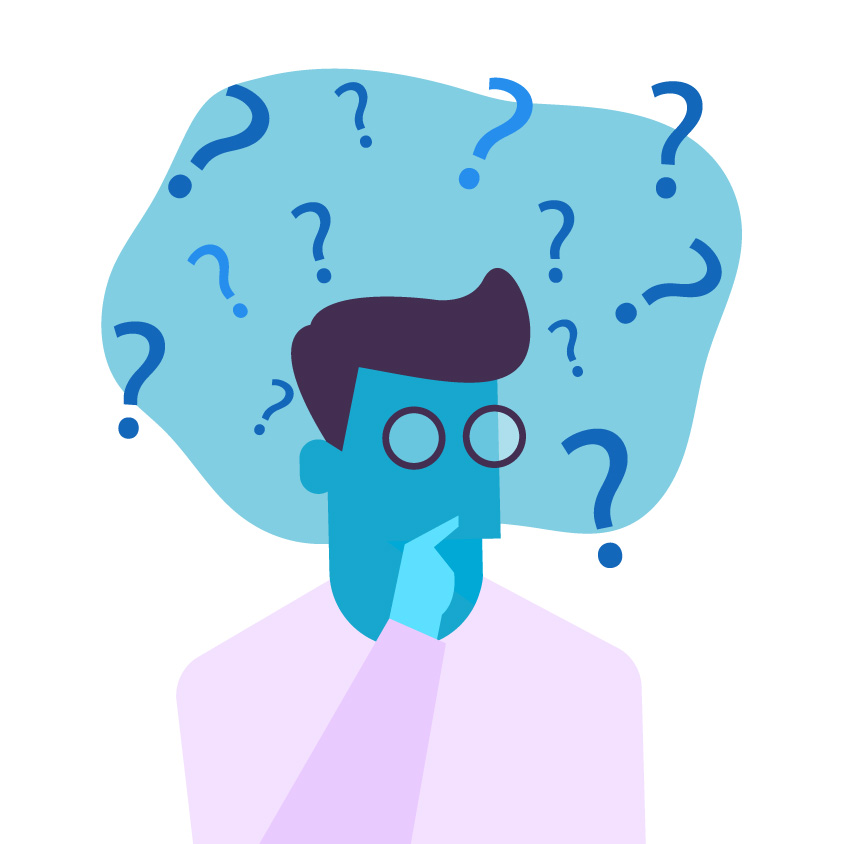 Consequences of inviting IT companies to project too late
Good news first: just being aware of the threats listed above can significantly improve our business chances. We are still experts in our field, we know what the problem is and what the end result is. Probably no one will do it better. On the other hand, additional support won't hurt and should help. And every time.
However, very often happens a situation in which IT companies are involved in the process, only after all the conceptual work has been done, and during which a lot of assumptions were made (also regarding the IT, in which we are not experts).
Of course, there is a chance that IT contractors will be able to connect with each other and implement all issues regarding the scope of work, the assumed budget and deadline, the expected result and the allocation of all other resources.
Usually, however, it turns out that various aspects have not been taken into account, the budget is far too small for such a large scope of work, the deadline is unrealistic. Or vice versa - that an invented solution can be achieved by much simpler methods (and here, hopefully, that we will find an honest partner).
What can we do differently then?
Invite your IT partner to talk about the project from the very beginning
Let's consider whether the invitation to our design group of a person who has a technical background, is from outside our company and has extensive experience, could harm us?
I don't think so. Of course, it can cost. But I would like to remind the diagram about the cost of the change. A few thousand at the beginning can save tens or hundreds of thousands later. So looking purely economically - we have a great chance for a very high return on investment. The whole process may take less time, and in addition, we will analyze all the possibilities and experiences of other companies that we would normally haven't known about.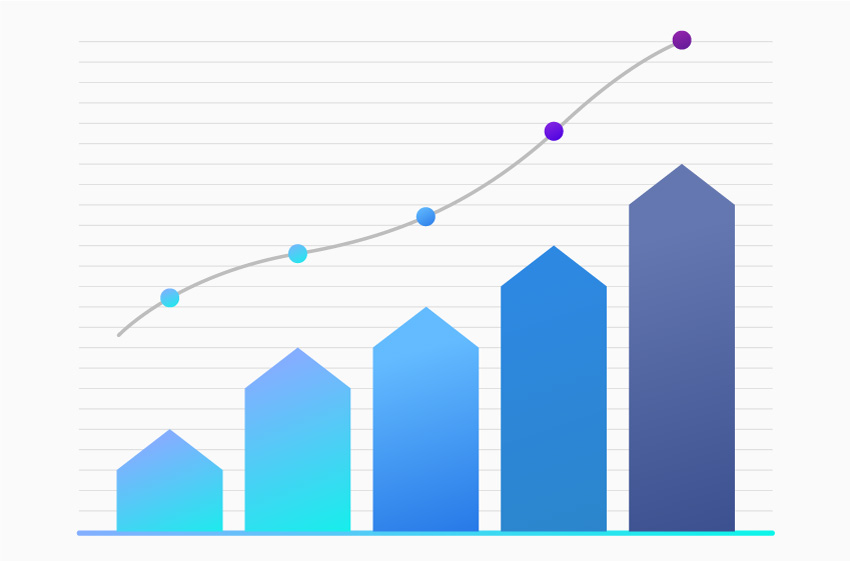 The IT partner will also make us aware of the costs and we will be able to decide faster which direction to go instead of being stuck in a project because we will no longer want to go through this process again. But once again, let's look at this cost change diagram - it's definitely better to do this pivot now, not later. However, using IT consulting from the beginning - this situation is unlikely.
A real-life example
Time for some real example. In the summer of 2018, we were invited by a befriended company to an internal tender for the implementation of a complex website. Details of the implementation can be read here.
Talks about the project lasted over 2 months between the client and our partner who specializes in designing business presentations. So we found the situation quite clear, with a specific budget, deadline and a specific scope of work.
Due to the experience of the client, as well as the invitation to early conversations of the consulting company - the scope of work, developed made the most sense. However, the budget was far too small and the deadline was too short. In addition, the inertia that occurs when companies just get to know each other delays the whole enterprise even more.
Finally, the project was a success and I can answer the questions asked at the very beginning:
YES, the entire website ecosystem has been implemented
NO, the budget turned out to be insufficient and had to be doubled
YES / NO, the original deadline was met, but the solution was 75% ready and several elements were implemented later
YES, the assumed business goal has been achieved
Fortunately, this story finished in a happy ending, but this usually doesn't happen. There are delays, stripped implementations, misunderstandings, quarrels or simply the project is not created, and thus the expected goal won't be achieved. On the next project with this client, we were already involved from the very beginning and its first phase ended in 4x YES :)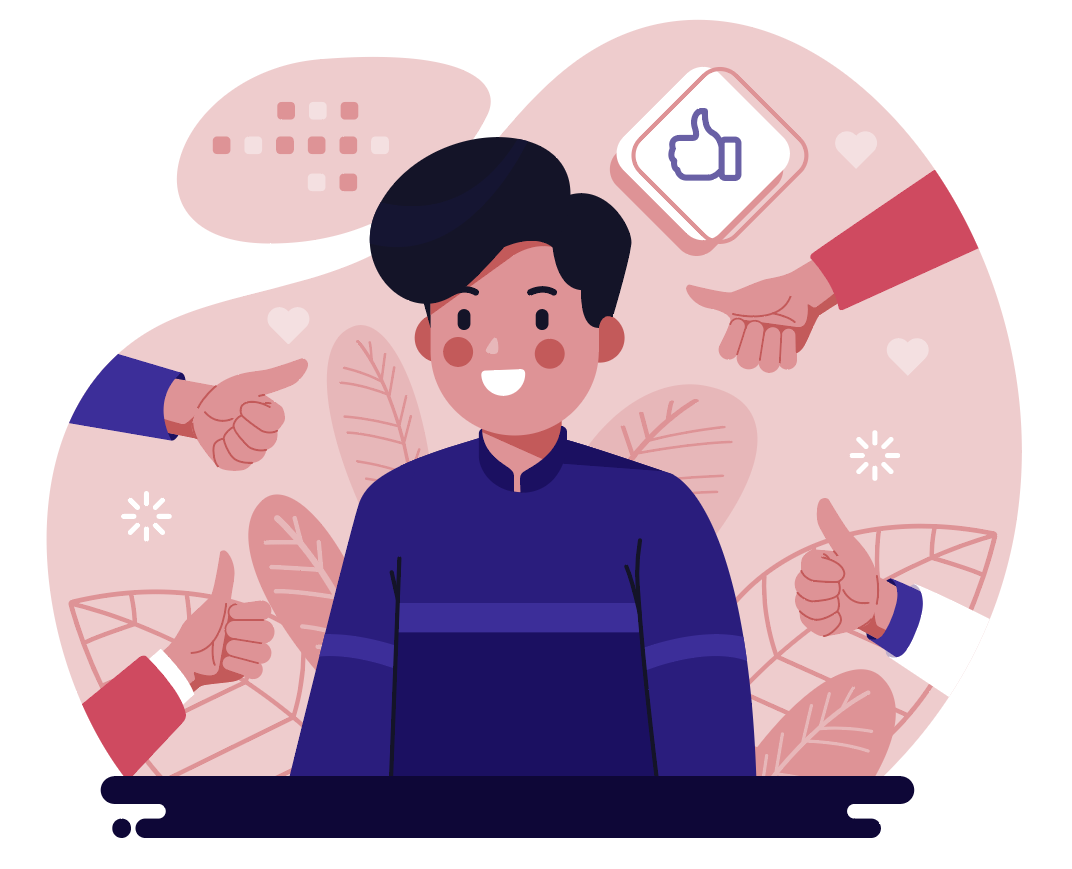 What will IT consulting give me?
First of all - the presence of an IT consultant will fill the gap that we most often miss. Real costs at the very beginning, talk about possible solutions, share their experience with other implementations, make them aware of additional requirements/costs.
Importantly - an IT consultant doesn't have to be from the same company that will perform the project. Of course, this may and probably would be the best opportunity, but it may happen that the client's needs are drifting into another area of ​​technology, where other companies will be able to provide better value.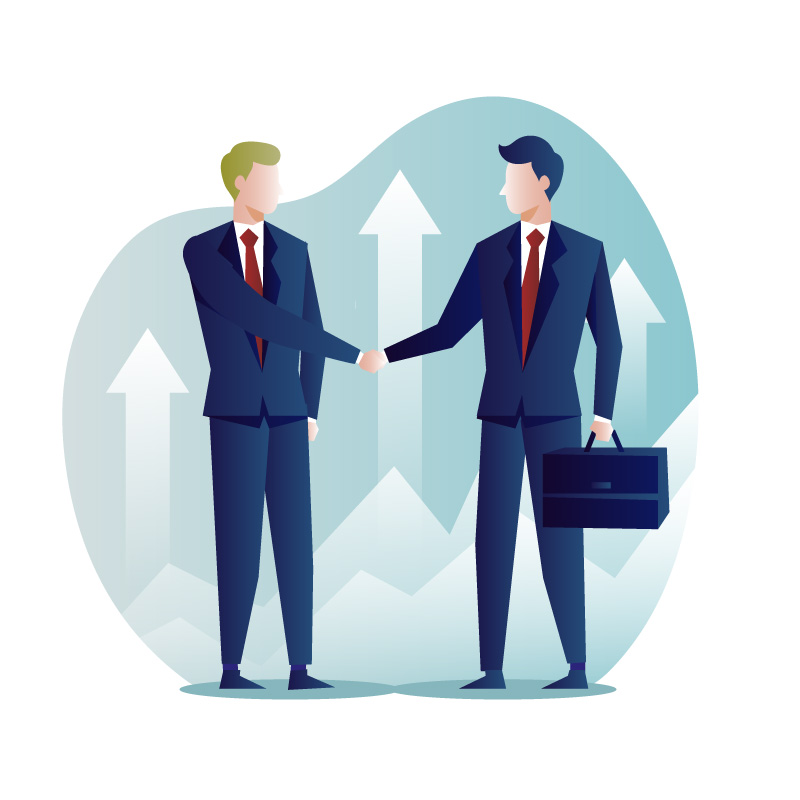 The task of IT consulting is to support the customer in the best preparation for the implementation of the project, and not for the sale of implementation work by his company. Of course - if we use an honest and trustworthy partner.

And looking purely business - IT consulting will definitely reduce the risk of project failure, slipping out of the assumed budget or deadline, and will also increase the chances of its real impact on the company. And we will simply be more confident that everything will be successful.
What does IT consulting look like?
IT consulting can take many forms at the beginning of the project:
Adhoc consultation - the consultant is invited to several meetings to share his opinions and comment on the materials developed in the meantime
Expert opinions - preparation of problem analysis and presentation of possible solutions
The whole process of pre-implementation analysis - it's worth reading our article on this topic
An audit that the consultant carries out and shares his insights with decision-makers
A workshop attended by representatives of the company and IT companies and work together to work out the best solution for the client
Widely understood UX process, i.e. a set of studies, workshops, tests, designed to listen to the voice of customers, business and market.
And that's certainly not all the possibilities. A big plus of IT consulting is its high adaptability and many services/techniques to support the process, including:
Design Thinking
Event Storming
Eye Tracking
Customer Journey Planning
Value Proposition Design
Is it worth using IT consulting?
In my opinion definitely yes. Except for the cost of such a service, we have only benefits, which are many times more worth, and above all increase the chances of the project's success.
To sum up, IT consulting will provide your team with:
Technical knowledge and possible solutions
Experience and competence in new technologies
Will help you estimate costs and execution time
Will pay attention to other threats and requirements
Will help to determine the work plan and implementation, because it is not always necessary to implement everything at once (but maybe sometimes it pays more - the consultant will know)
Accurate questions from an external perspective
Advice on how to choose a project contractor and what to follow
Greater confidence
If you want to explore even more knowledge, I encourage you to read our article on digital transformation and how cooperation with us looks at all.
Finally, I would like to wish you successful IT projects.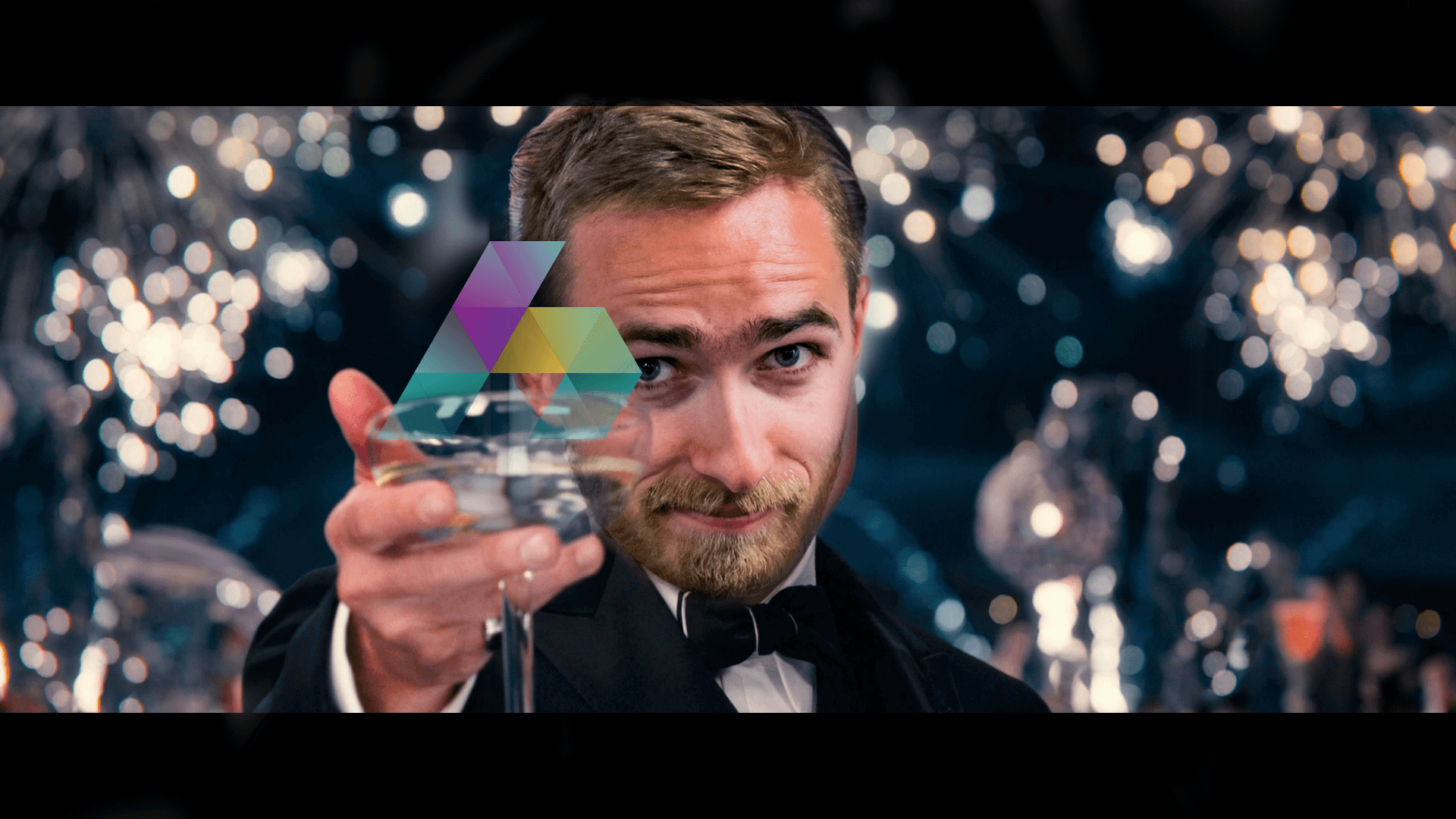 If you are looking for help and a partner with whom you would like to consult your needs with experienced people