Business
Dev Shop or Interactive Agency? Which one should a Corporation choose for an IT project?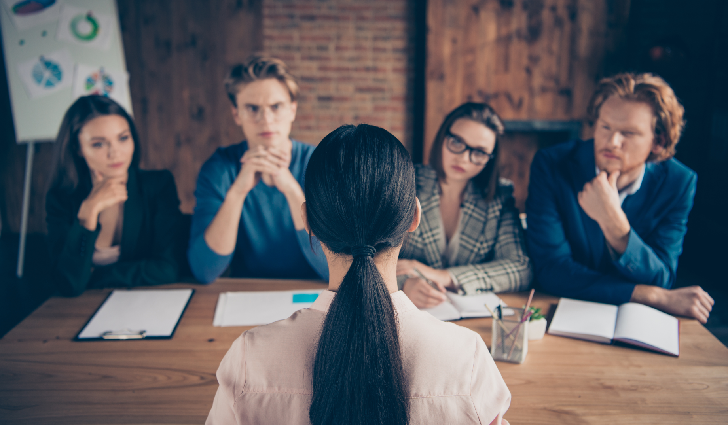 Nowadays, each company, regardless of size, needs IT services. And I do not mean only websites that are already a standard on the market, but rather dedicated solutions that are necessary for various activations (marketing) of companies. Marketers are increasingly in need of campaign landing pages to support sales, marketing activities, e-commerce stores, dedicated internet platforms, mobile applications that increase customer engagement and influence compliance, or chatbots supporting the customer service department. In fact, IT affects every department in each company. And nothing indicates that this situation might change.


How IT services could be provided?
You can choose three ways:
Own IT department - Since we know that we will need IT services and this demand will be constant, one of the obvious possibilities is to create our own IT department in the company, which will:
technically support other employees (so-called helpdesk)
maintain network infrastructure (system administrators)
create IT solutions for the use of the company (programmers)
Outsourcing - On the other hand, the demand for IT services may not be constant over time. In addition, you must create a new department in the company for which new competencies are needed. And for most companies, it would require the employment of universal people who are not specialists in specific areas of the complex IT world. The solution in this situation is to outsource at least part of the demand for external IT companies or marketing agencies.
Mixed - We can also use the advantages of both solutions. If you need specialist know-how, we can use the services of an external company, while the internal IT department will take care of the project's support and coordination.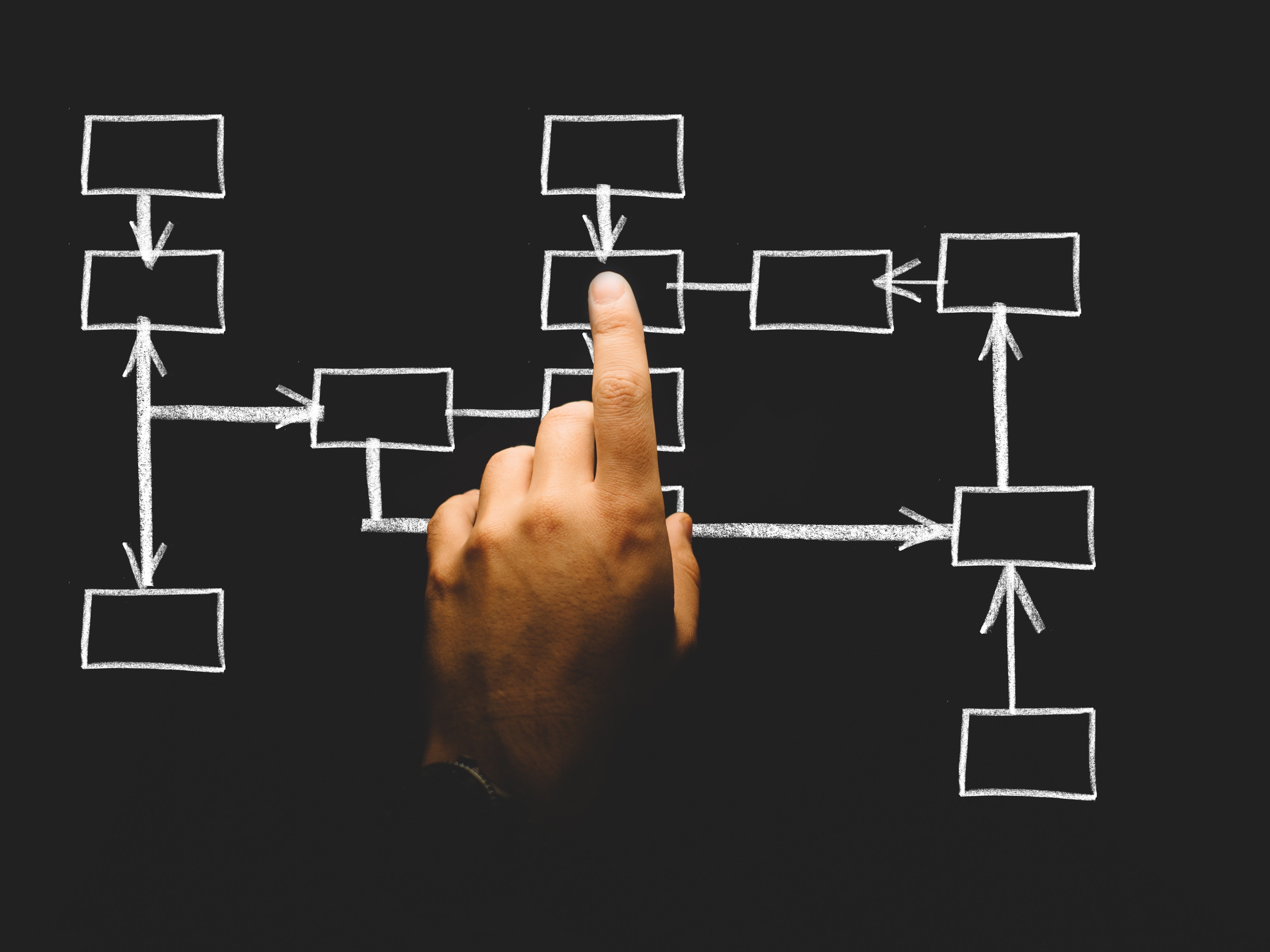 Which model should you choose?
The answer as always is: it depends ;). And it depends on many factors, including:
company size
Innovation / modernity
competition activities
the market in which one operates
number of branches
the origin of capital
What can we do when we work in a corporation?
Suppose we are an employee of a large corporation. Maybe we are a Brand Manager, maybe a specialist in Digital Marketing. We need to create websites for our brands, a loyalty program in the near future, and our current partner does not fully meet our needs. What can we do in this case?
Creating a dedicated IT department for the project does not seem a feasible idea, not only because of the cost of investment, but also time. Usually, existing IT departments supporting corporations have a completely different scope of responsibility and it relates more to business systems than marketing activations. In this case, the option of using the services of an external company seems to be the most advantageous. And now the question arises from which one?
The two most popular types of companies that have the right competencies are:
Interactive agency (also called 360) - a combination of a marketing and IT company, although it is often a marketing company that itself outsources an IT plot to programming companies
Programming agency (also called dev shop) - a typical programming company that creates broadly understood IT solutions (websites, online platforms, e-commerce stores, mobile applications, etc.)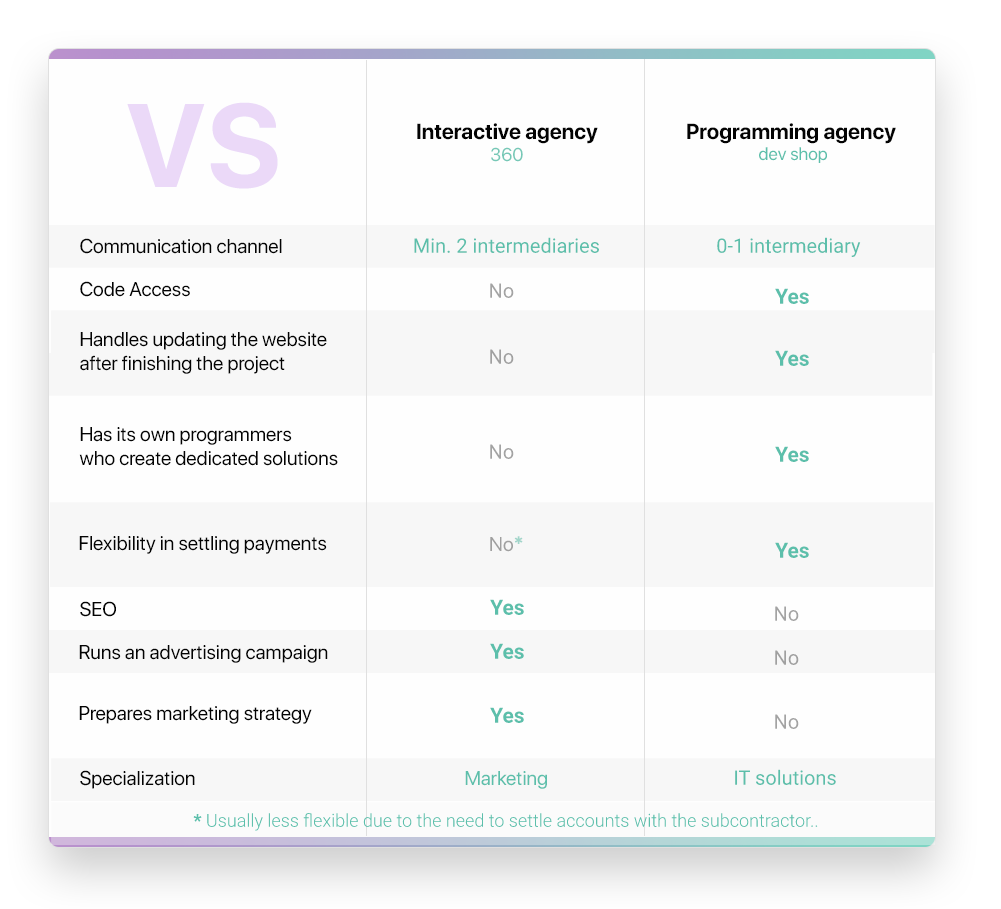 When is it worth using a specific type of business?
The services of an interactive agency are definitely worth using when we need comprehensive marketing campaign support in various on-line channels together with supporting IT solutions.
However, when we need, above all, a well-created website or an advanced online platform that is e.g. a loyalty program/recruitment system - then the programming competence of the software house will be more useful and needed.
Let me tell you the story of cooperation between dev shop and corporation.
Our history with Nutricia Medical Poland
In July 2015, we were invited to participate in the tender for the creation of a relatively small website dieta-ketogenna.pl for Nutricia Medical, belonging to the Danone group, creating food for special medical purposes. When we get seriously ill - we will probably use their products and they will prove necessary in supporting treatment in many diseases.
So happened that we won this tender, which allowed us to start cooperation between the two companies and we got the chance to prove ourselves.
After the implementation of the project, our client was so pleased with the work we did through the holidays that at the end of the year we were given two much larger projects, including the corporate website nutriciamedyczna.pl. To this day, we consider it a very big expression of trust, which we try to meet all the time.
Thanks to the combination of high quality (both programming and graphic) and great customer service, we started to receive previously created projects by other companies that required a reliable technical supervisor. We have always been distinguished by technical skills that stood and stand at the highest level.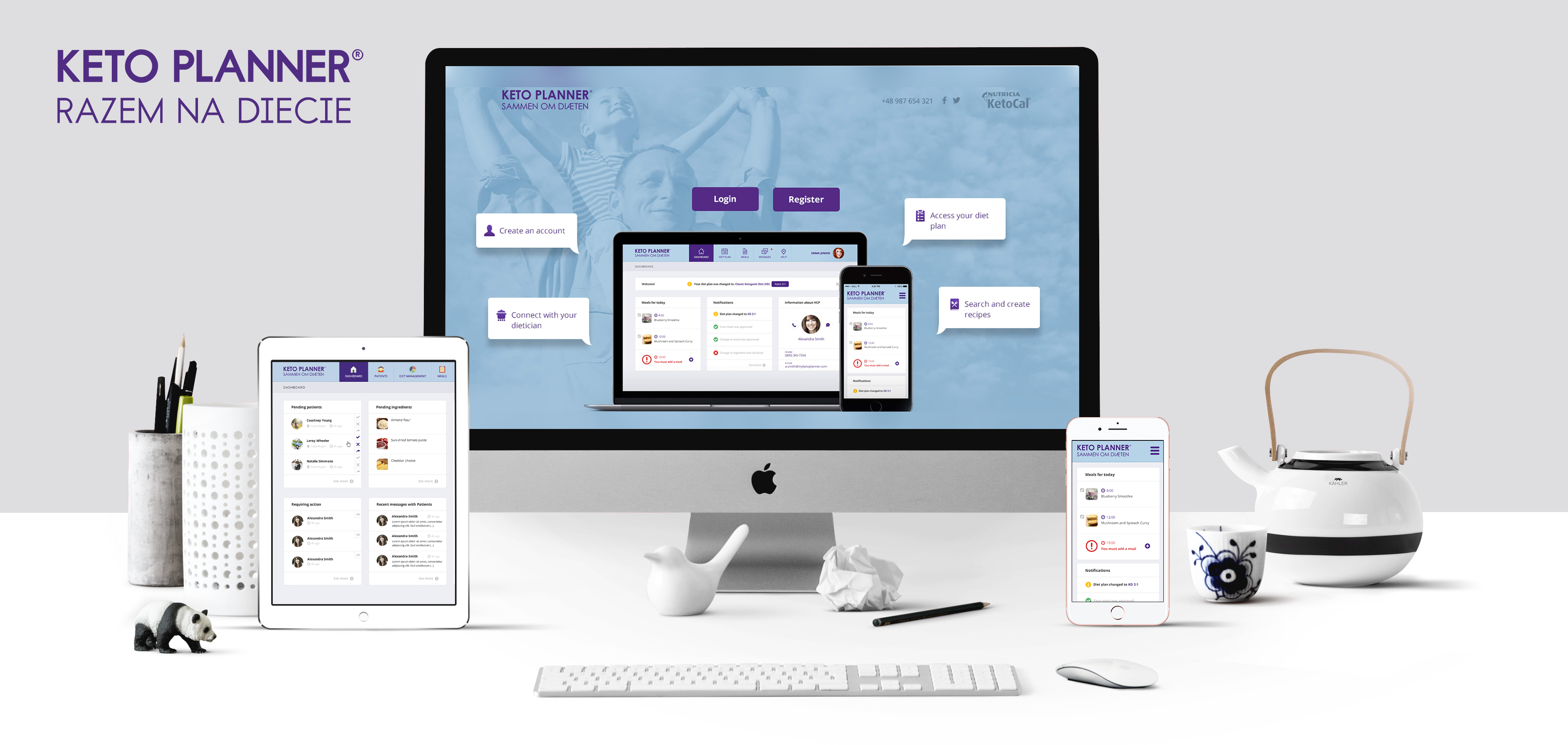 Sometimes it happens that the interactive agency, which was responsible for placing the page, used an external provider, forgets how important it is to maintain and update it in the future. For an agency, publishing a page often means closing the project, and the client may not always be aware that supporting page with actualizations is simply necessary. Especially if you use ready-made open-source solutions such as Wordpress, Drupal etc, which are often subjected to hacker attacks and without updating it can lead to big problems.
The big benefit of working for an international corporation is the chance to enter new markets, and this happened in 2016 when we won the tender to create a dedicated platform for dietitians and children with drug-resistant epilepsy for the department in Denmark. We wrote about this important project in detail in our case study. Currently, the platform also operates in Poland and the Netherlands.
Another large project allowed us to go to other markets: Russia, Germany, Austria, Switzerland, Argentina and the Arab Emirates. We also support branches of Lithuania, Latvia, Estonia, Ukraine, Georgia and Kazakhstan on several projects. It is a great pleasure to work with so many departments for which we can provide our services and support them in their daily work.
For the corporation, the stability of the supplier is also very important: not having a high staff turnover, quick and efficient responses to corrections requests in older projects, ensuring high quality at all times. An important aspect is also consulting by dev shop advised what solutions are best for the client, not just the most expensive ones.
Over the past four years, we have completed over a dozen IT projects for Nutricia Medical from simple websites to advanced internet platforms. Of course, there were mishaps or shortcomings, but each time we improved our processes so that a similar situation would not occur, always guided by the good of the client. I think that for a long time we have proven many times that quality, commitment and speed are our strengths. This is how we work with every customer, but corporate requirements have always raised the bar for us, which everyone uses :).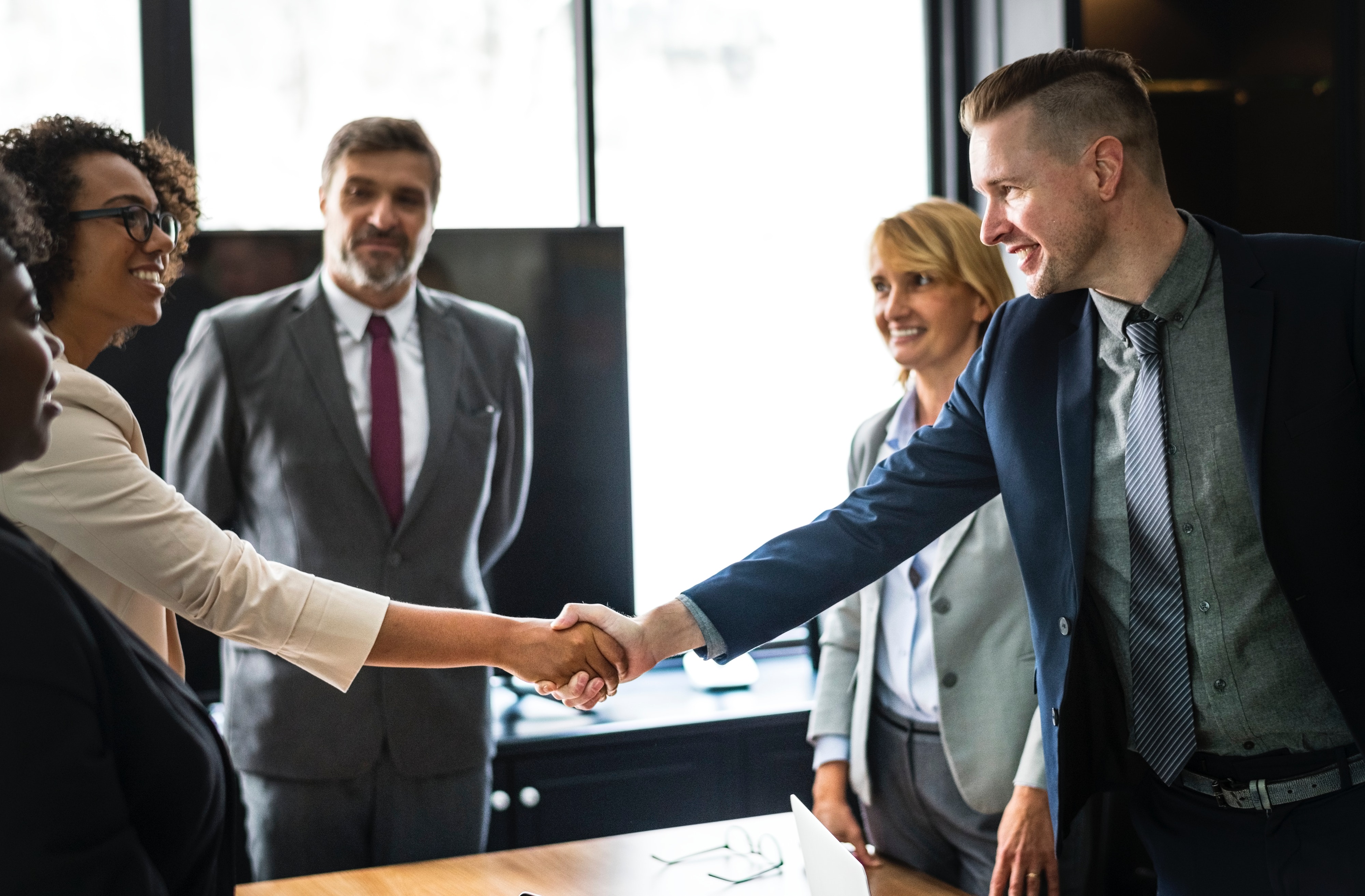 Dev shop and corporation?
I have already mentioned many benefits, but it is worth adding what else software houses offer to their clients.

Code quality and security
Thanks to using their services, you don't have to worry about the quality of the code, its development possibilities or even access to it. And we have already encountered several times that the client did not have access to code written only for him or that code was not suitable for development and had to be rewritten.
You also don't have to worry about security or performance issues. We don't usually think about it at the beginning of the project, but if the programming work is done at the proper level, we will never have to think about it.

Business goals
A smaller focus on business, marketing or visual issues can certainly be a threat, so it's worth checking your previous projects and asking if they offer business support.
It is worth doing this because IT companies tend to focus on purely technical and functional issues, while a reliable IT partner should focus primarily on achieving the client's business goals and only secondarily providing top-class IT services.

Maintenance
In addition, a dev shop will be present in the project from the very beginning and practically to the very end. The very definition of the project says that it must end. In contrast, IT solutions will continue to live after publication, so we should look at it as a process. And after implementation, we have a maintenance and development phase. And we often don't think about it at the beginning.
Dev shop guarantees that the project will be developed without any problems. Thanks to appropriate procedures and practices, there will be no problem with knowledge about the project inside the company, which is often a threat in the event of programmer rotation. I have already mentioned the quality of the code.

Trust
In addition, working in a corporation is usually very dynamic, stressful and demanding, which is why it is worth having a partner whom you can trust and entrust with carrying out an IT project from A to Z.
However, a partner who not only "delivers", but also anticipates risks and problems and finds additional solutions before they occur - this is the kind of partner whose Brand Manager or Digital Manager / Marketing Specialist will appreciate and feel a positive impact on their work.
By the way, we write about the basics of running IT projects in our ebook. We highly recommend.

Flexibility
Another advantage of the dev shop is flexible in billing. Projects can be billed both at the end and every milestone, and every month. From the corporation's point of view, flexibility is even more important when settling accounts in cooperation with maintaining websites.
On the one hand, a very popular solution is a support lump sum, which contains X hours per month for use with a specific SLA (Service Level Agreement - determines the availability and response time). This solution gives the customer confidence that patches will be implemented quickly and efficiently, and the software house can properly plan the availability of its developers.
The second solution is hourly billing (also called ad hoc), which consists of calculating hours for services rendered, which is often preceded by an estimation, which the decision person approves.
Marketing agencies offer less flexibility here because they have to additionally settle accounts with an IT subcontractor, often buying a lump sum from them. And despite having a budget for marketing expenses, it's good to have a choice depending on how cyclical your work is.

Communication
Another important advantage is that in communication between the corporation and a dev shop there are no intermediaries. If we outsource a large programming project to a marketing agency, it will almost certainly outsource IT work to another dev shop, which has several disadvantages.
The first, of course, is the price - we pay the broker a margin, and we could save this money or invest in a better quality service (read - more expensive IT partner).
Secondly - communication from the decision-maker to the programmer is prolonged (in the case of software house this number is from 0 to 1 intermediary, in the case of a marketing agency - at least 2 people). And the longer the communication, the more delays, distortions and unexpected changes.
Thirdly - it often happens (not always, but often) that the rotation of Project Managers (PM) in interactive agencies is so large that the annual project can be handled by three people, which does not positively affect the customer experience and professional image.
Fourthly - due to the fact that the agency works with a subcontractor, it ceases to be so flexible, because it can not have at its disposal the working time of the subcontractor's programmers, which causes further delays and frustration.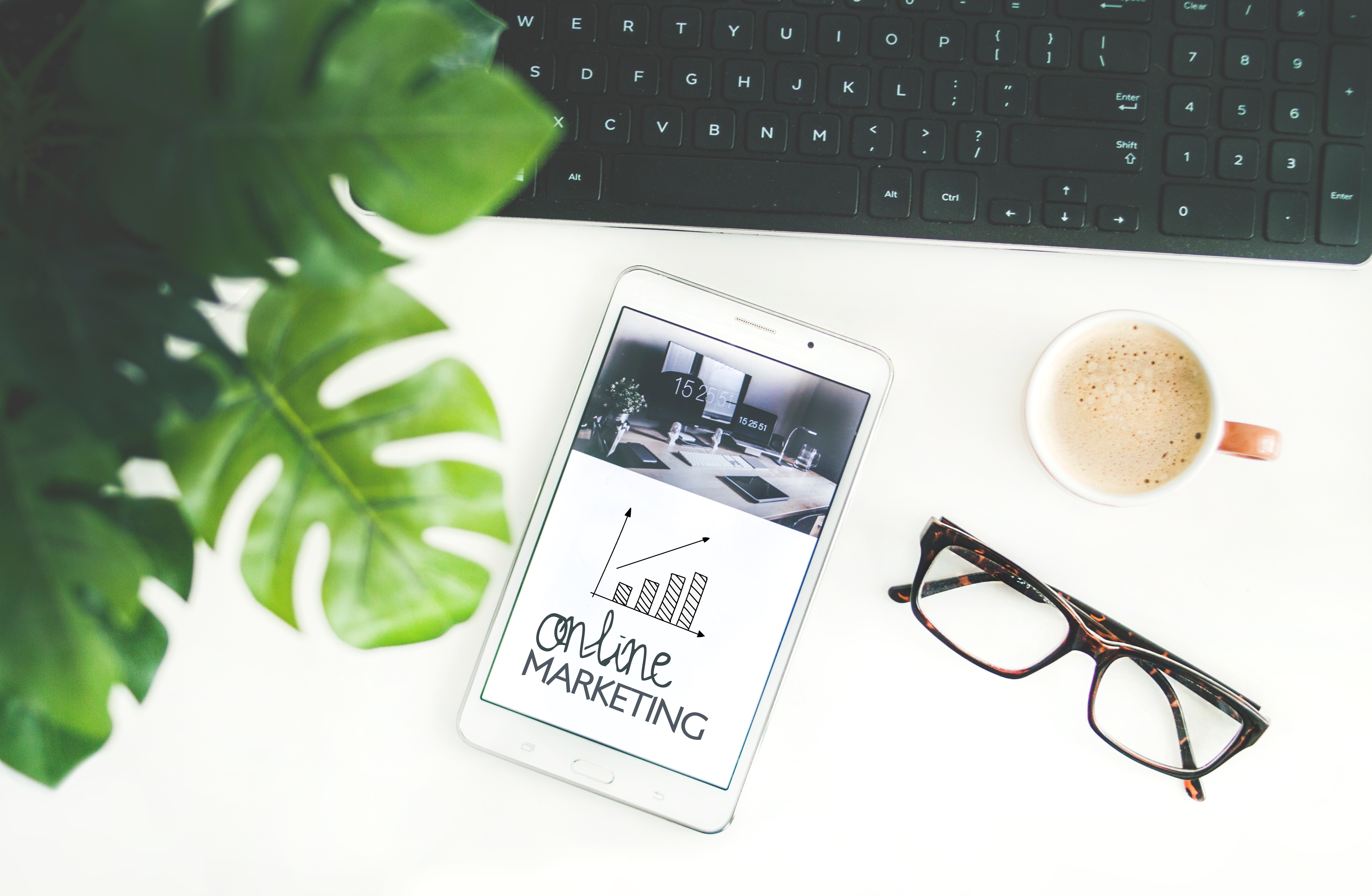 What if we need marketing?
It also happens that corporations prefer to have one supplier that will provide everything (i.e. in addition to IT, also SEO / SEM, prepare a marketing strategy and run advertising campaigns), but 360 agencies due to their universality will not provide such a level in programming issues as dev shop, which can transform into problems with reliability, performance or development in the future.
Of course, the principle works the other way - the dev shop does not specialize in marketing issues (otherwise it would be an interactive agency), but it often has proven partners who supplement the missing competencies, and thanks to long-term cooperation is able to properly coordinate the project by itself.
However, if you as a Brand Manager or Digital Manager / Marketing Specialist have knowledge/experience in online marketing, it should also be enough, and the entire technical department will then be taken care of by dev shop.
The solution is also to use two suppliers for an advanced and strategic project: marketing agency and software house, who will be able to demonstrate where their competencies are the best, which should have a positive impact on the project. In this model, the main challenge is communication between suppliers and acting as a link by a corporate employee, but also such a model can ensure the highest return on investment.
Summary
As a dev shop, we promote the advantages of cooperation between a corporation and a strictly IT company, but we have the basics to say so, thanks to 4-year cooperation with Nutricia Medical. A dev shop is not a partner for every task, but for the most part already. However, you have to choose the right one who you can count on, who will understand business needs and who will simply "deliver". I wish all such an IT partner.

Alicja Stelmaszuk
jr Digital Manager at Nutricia Medical Poland



Over the past 4 years, together with HighSolutions we have carried out over a dozen digital projects. Cooperation with them is a combination of the highest technical quality, full commitment to the success of the project, as well as certainty regarding the delivered result.

HighSolutions is a flexible partner that we can always count on, also on difficult and sudden topics that were not previously planned.

From the very beginning of cooperation, it has been distinguished by their excellent communication and meeting deadlines.

It is worth emphasizing that when recommending solutions, they look primarily at the business aspect, not just the financial one.

I am glad that I have such a trusted IT partner and I strongly recommend their services to anyone who values ​​quality, timeliness, and above all technical skills because nothing is impossible for them!