UX/PM
How to make a website your clients will love?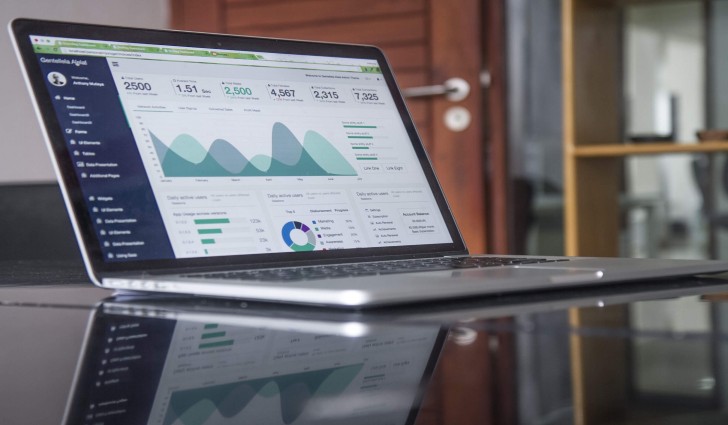 The statistics, results of eye-tracking tests and usability testing are merciless. Upon the first contact with a website, user decides whether to stay and explore the content of the website within mere seconds.
Nearly 80% of users unsatisfied with the content quality will immediately go to a different website. This means that financial resources put towards marketing and online activity can be wasted by a petty mistake. We lose a user, consequently losing resources which have been invested in acquiring users.
Good design is not everything
Graphic design of the website is half the way to success. We can devote a lot of time to preparation of the right layout, selection of modern functionalities or development of unconventional and useful pages, and still fail to meet the satisfactory business results.
Optimised user path is the key
A well-thought-out information architecture based on the results of users' movement analysis contributes to generating positive experience. On one hand, it is said that a good website does not need a search engine. On the other, its presence is not an excuse for not devoting some time to the analysis and optimisation of users' movement.
Get to know your client
Questions such as "What is my client like?", What do they like?", "What do they need?", What do they dream of?", "How is their day going today?" are good questions to initiate the development of personae or model users. They contribute to adjusting the message to the preferences, habits and needs of users.
What makes users carry on clicking...?
1. Credibility – First few seconds are the key. The user must have an opportunity to immediately associate the website with the brand. Placing a visible logo, company name and an appropriate selection of domain name are essential. This is especially relevant to websites which constitute a product or a service of a given brand (e.g. an authorised online shop, or a customer service platform).
2. Trust – What makes us trust someone? Smile, honest gestures and nice, calm voice. On the Internet we have to rely mostly on the first two aspects. By using photographs of people, preferably directly linked to the company, we evoke trust and leaning of users. This results in the prolongation of the visit time.
3. Professionalism – Due to the ocean of websites providing products and services in the same fields, clients have particularly high expectations. They require a complex service of the highest quality. Their positive experience can be ensured by making sure that customer service is provided by a specialised team of experts ready to assist at any time.
4. Availability – According to the report by Animoto Online and Mobile Video Study, over half of the users admitted that a negative experience of contacting a website via mobile device caused them to like a certain company less. This means that caring for an online image, one must also ensure high quality of their online services in a mobile responsive version too.
5. Satisfaction – Ensuring a vast array of functionalities and microinteractions affects user satisfaction. Little things such as, for example, an interesting effect after clicking a button, friendly error messages, easier saving and sharing of certain content, causes the website to become memorable. It is essential for achieving high frequency of visits and acquiring new users referred to our website by recommendation.
6. Meeting the needs – Let us not forget that users visit our website in order to satisfy a certain need. It could be a will to get certain information, purchase a product or to use a service. Let us provide support when it is needed, while allowing the user to take this journey independently. Our task is only to make it enjoyable and interesting.
It turns out that in order to deliver a website your clients will love, first you have to love your clients. By listening to their needs and caring for high quality of services, we facilitate their natural environment which grabs their attention not only for 5 minutes but for much longer.
Take care of your UX - 5 easy solutions to introduce straight away