Business
How to sign a contract online and improve your company's customer service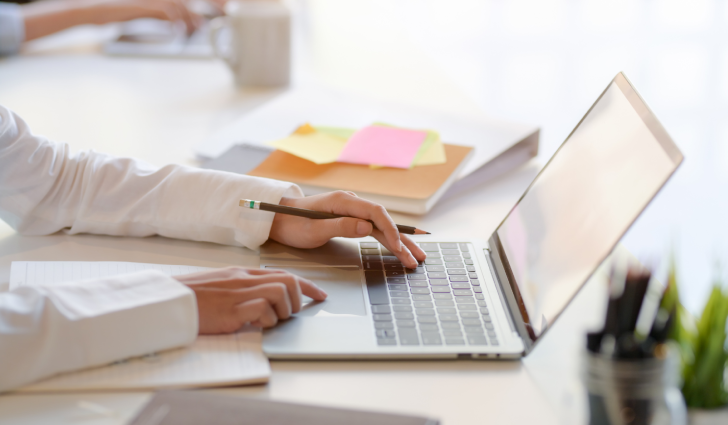 The 2020 and 2021 experiences show businesses how important streamlining customer service processes has proven to be. Quick, hassle-free, and safe distance contracting are increasingly important. We already do a lot of things over the Internet - we buy online, order transfers to contractors, make payments, or fill out documents to the Tax Office. Why not also use the online space to shorten the time from deciding on a deal to signing it?

At first glance, signing contracts does not require much time - you can sign a piece of paper in a second. However, behind this activity, there are also such actions as preparing the agreement, adjusting it to the customer, sending it in the post or courier, or waiting time for sending back the accepted documents. What do you think - How much time do you spend on all these activities on a monthly/quarterly/yearly basis?

Let's assume (optimistically) that it takes only 1 hour to prepare one contract. How much time can you save by cutting it down to a maximum of 5 minutes?

1 contract per day x 252 working days per year x 55 savings minutes = 231 saved hours per year.

Can you serve or acquire more clients in that time? Also, look at the problem from the customer's perspective - how many steps does the customer have to take to send the signed contract back to the company administration? How does it affect his experience with your brand?

The efficiency of operations is one of the most important factors that translate into the quality of customer service.

One of our clients was looking for an alternative to signing contracts via e-mail - he wanted to take this part of customer service to the next level. What made him do it?
Tens of thousands of signed contracts that took up a lot of staff time to process. Signing, transferring, and archiving required them to be complex and time-consuming. It was high time to bring automation to the process.

Signing contracts in the office was perfectly normal for many industries before the pandemic. Sending documents by letter during lockdown has become problematic and more costly and time-consuming for both - employees and customers.

What can be done to minimize this time to a minimum?

Simplicity, intuitiveness, and mobility - these three features pointed in the main direction for creating a solution to the language school problem. The result of our efforts was a system that will allow documents to be signed in minutes.

Most documents can be signed electronically and do not need a qualified signature. To maintain the legal force of a contract, it is important to clearly and legibly express it by the particular person making the declaration. What does that mean? The person signing the agreement has the opportunity to read the content and attachments of the personalized agreement. By signing it, it informs that it accepts the terms and conditions. Saying the words "I have read the contract. I agree to its terms", "I agree", "Ok, I agree", or "I sign the contract" should be considered sufficient by the court.

Signing an agreement online involves marking the relevant consents and two mouse clicks on the "Sign Agreement" button. It is a shorter and faster process than signing documents with an analog pin. Paper, printer, postal service, and archiving, therefore, become redundant.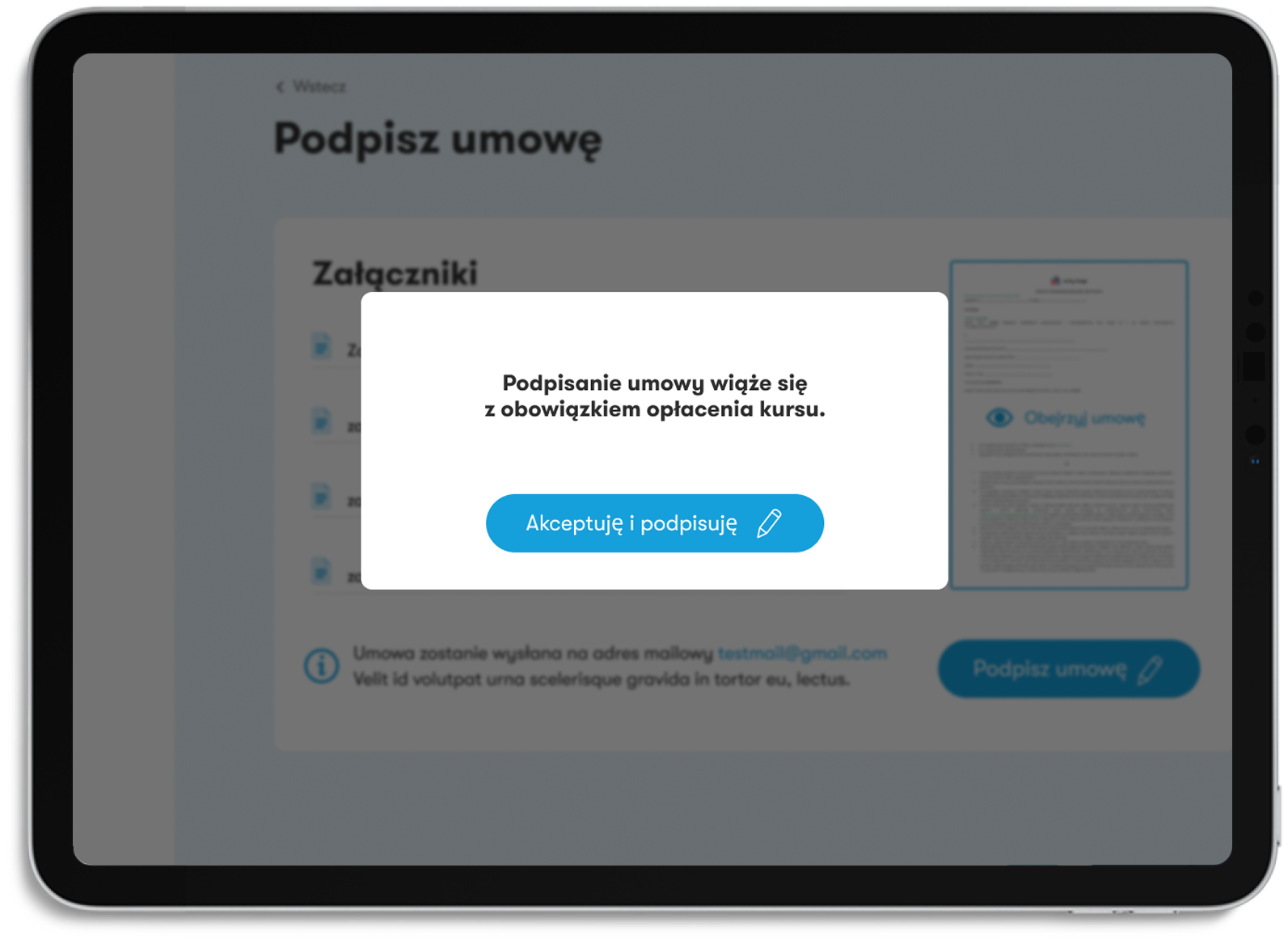 What sample documents can be signed online?

declaration of will,
contracts with the operator,

sales contracts,

loan agreements,

HR documents,

powers of attorney,

cost estimates,

confidentiality agreements (NDA),

briefs.
All other documents that do not require a qualified signature.

What documents cannot be signed online?

The online signature is not respected if the following is required to conclude the contract:

a specific form of legal transactions (written form) - e.g. an employment contract, an agreement for the transfer of intellectual property rights, a leasing agreement,
the form of a notarial deed, a form with signatures certified by a notary, and a written form with a certain date - e.g. an agreement for the transfer of property ownership (sale of real estate) or an agreement for the transfer of shares in a limited liability company.

In summary, the vast majority of contracts can be signed online, on the Internet in minutes. Little small or medium-sized companies know this and apply it, appreciating the benefits of using systems to sign contracts within the organization.

What are the benefits of signing contracts online?

Increase customer satisfaction by not having to come into the office or send documents back to the branch and can sign contracts online at any time of the day.
All documents are in one place on the online platform.

Searching for specific documents on the platform by employees takes less time than searching for them in binders.

The digital document archive is also associated with saving space unlike the physical storage of documents in the office.

Data and documents security thanks to advanced technologies and security certificates. Using postal services we must take the risk of the potential damage or loss of the parcel.

Environmentally friendly operation - saving paper you protect trees. That is an added benefit appreciated by those customers who care about the welfare of the planet.

Do you see other benefits that an online signing system could bring to your business?

If you want to find out more details about the project which shortens the whole process of signing a contract in a language school to a few minutes - check out the full version of the case study of the online contract signing system for language school.

Have an idea for a tool to help you with your day-to-day customer service and need a consultation or fresh insight to solve a problem?

Make an appointment with us for a consultation: