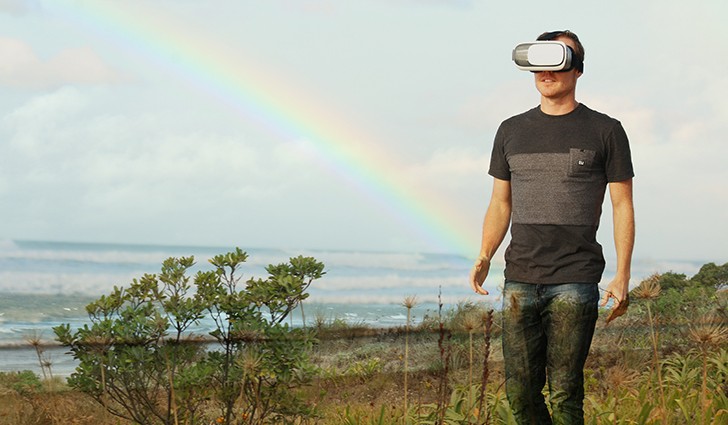 New technologies surprise us year after year. Nowadays, it is not just about tempting the consumer, brand display, taking over half of the market that counts. In the age of the consumer, we try to meet his requirements as accurately as possible. We want every interaction on the web to give users as much fun as possible. It is a fight for our business.
In this article, I will present the 3 most interesting trends that, in my opinion, broaden the horizons and open the way to completely new solutions. Each trend gives us great development opportunities, and the direction in which we move depends on our imagination and available technology.
Google Voice Search Hotword
A year ago, voice commands accounted for 20% of all Google searches. According to a report by Behshad Behzadi, Google's director of conversational search, voice searches have a higher growth rate than text searches. Why? Voice search gives more freedom) and the relevance of the searched results is greater. The Google speech recognition error rate was 25% in 2014, and the same rate dropped to 8% in 2016!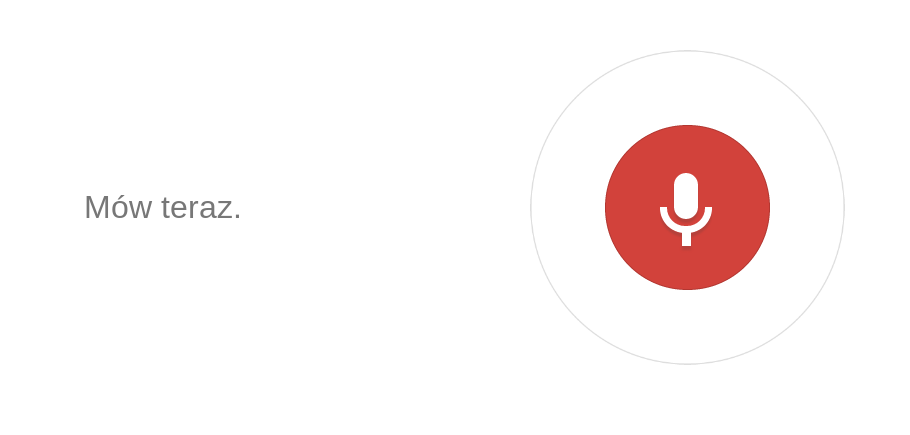 Google Voice Search Hotword is an increasingly popular tool.
What is the impact of voice search on positioning?
Google positioning specialists have developed the Koliber algorithm, which is ahead of trends and focuses on searching for complex questions. This means that he can cope with the phrase "the length of the Vistula River", but also with the question "What is the longest river in Poland?". The implementation of the algorithm resulted in a huge increase in the popularity of the content on the Internet, where generally the titles corresponded to the most frequently searched phrases. This means that if we want to reach users, we have to rely less on keywords and focus more on the content that answers the questions they ask. John Muller Web starter (Trend Analyst Google) believes that the company discusses the possibility of reporting and monitoring voice search in the field of Google Search Console. Such a report would allow us to find out what text and voice questions result in finding our site.
It's worth the effort. Estimates from ComScore, a consumer research company, show that by 2020, half of all searches will be made by voice. Work on better recognition of speech and language is constantly carried out. Where can this lead us? Enthusiasts say that this work brings us closer to creating artificial intelligence. And this is already happening. Google is working on a project called AtuoML, which aims to "create artificial intelligence with replication capability". This means that artificial intelligence can match search results based on our words at a very high or even "human" level.
2. Is Omni-Channel the basis of sales?
The years 2016-2017 can be called the time of the "multi-channel sales experience". Although the trend is already very well known to marketers and sales specialists, consumers are only now experiencing its full potential. Now we have to go a little further. In 2018, ensuring a consistent purchasing experience at all points of contact with the product will no longer be a challenge, but simply a necessity. A recent report by an online consumer research company, The Evolution of Commerce: Omnichannel and the New Retail Customer, tells us that 64% of traders are using successful omnichannel strategies.
What is worth focusing on?
Interesting omnichannel methods have been implemented by Apple, they introduced a mobile application that monitors when customers visit the store, and if the customer is in a given location, they personalize promotions for him or offer store guides. An even more interesting method of promotion was the AR magazine in the GAP store, where they allowed customers to use the application that allowed them to virtually "try on" clothes and then to buy them. These solutions work, but only if the client has the appropriate mobile application turned on. How many of us do that? Unfortunately, not many. One of the ideas to overcome this obstacle is the offer of free WIFI for the customer, which, after connecting to our network, will allow us to display notifications encouraging him to buy or information that we have a personalized offer for him. Interesting, isn't it?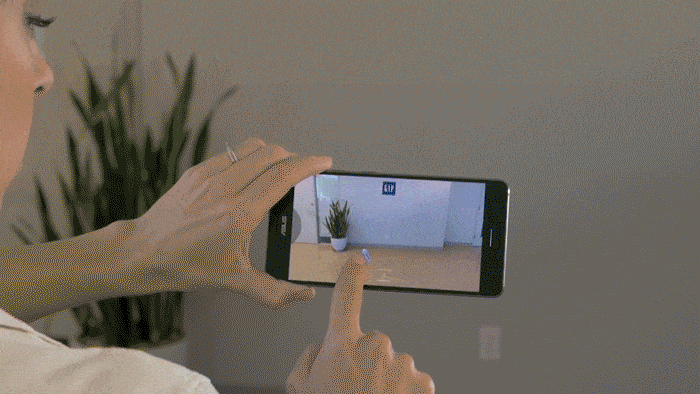 An application that allows you to virtually "try on" clothes and then buy them.


From online to offline? How?
Currently, the Internet is the best place to attract new customers. This is not negotiable. However, we must not forget that we lived thousands of years without online shopping (interesting fact: anatomically, modern humans - Homo sapiens - probably originated around 200,000 years ago). Our senses and experiences are based on smell, touch, and sight.
How to get a new customer on the web and let them get to know and experience our product in reality, and at the same time not wasting money on huge storage spaces?
In my opinion, showrooms are an interesting trend. Companies that operate only on the Internet often decide to rent a small space that allows the user to "experience" their products live. Such "exhibition halls" usually have a very small assortment. When ordering a product in a showroom, the customer will receive a package to his address, sent directly from the company's warehouse. There are many ways to open a showroom. You can, for example, rent a small space in other stores with which we can sign a partnership agreement.
It is certainly not a great revolution in the industry, but the effects of such a solution may translate into providing the customer with the highest level of service.The human factor always influences emotions, and emotions influence our attachment to the brand, and our attachment... you know - for sales.
3. User-friendly interface
It has been known for a long time that the interface should be created for the user. So far, we have conducted usability tests, focus research, and user interviews. On their basis, we have developed - in our opinion - the most intuitive interface possible. After implementation, we found out that as many users as there are opinions. Now we want to go a step further.
We pay more attention to the possibility of personalizing the interface depending on the user's needs. It includes personalization in terms of colors, size, or style of the text. Ensuring a consistent user experience with our website, no matter what device he is using at the moment, is the key to success.
Mood As Interface - The new Wireless EEG technology uses brain biometers to create the most customized interface for the user, and it takes into account factors such as mood or emotions at a given moment! In 2017, the Acura Roads project became famous at the Film Festival, which created "interactive interactions with the driver" powered by the user's brain and biometrics.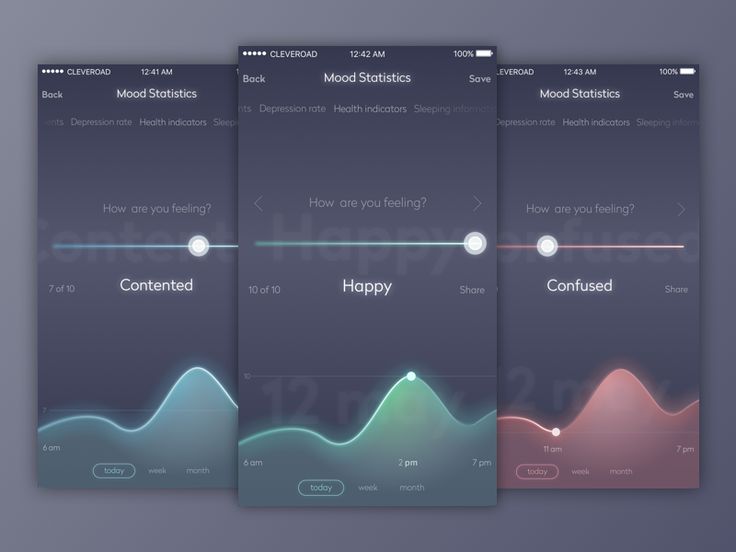 Source: Mood Control

I am very interested in other possibilities related to this. Soon, the MAI technology will allow us to automatically determine what content a given user would like to see on his newsfeed, e.g. if we were sad, we would see information that would cheer us up or cheer us up. Modern technologies can revolutionize e-commerce. Thanks to the study of the user's humor, ads can be displayed in completely non-standard colors that will more appeal to the client at a given moment. Under the abundance of information about the possibilities that MAI will provide, I can only say one thing, "personal computer" has never been more personal...
Now that imagination knows no bounds anymore, new technologies will introduce us to a different dimension of understanding consumers and their needs. Get carried away because the sky is no longer the limit, maybe your idea will revolutionize the industry in which you are sitting?
The article appeared in the Mam Startup magazine.