Technologies
Laravel Framework: 5 most interesting lectures from Laravel Poland MeetUp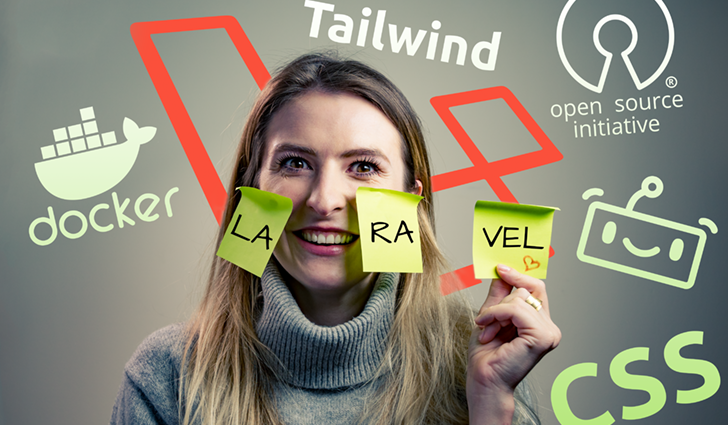 Laravel, Docker, Laradock, Tailwind, Botman... we invite you to an overview of the most interesting lectures from the world of Laravel Poland Meetup, a place where every developer who appreciates the Laravel framework should!
1. Laravel in a virtual Docker container
Marek Tenus, a full-stack developer, discusses what Docker is, introduces Laradock to the project, and shows how you can work in PHP more easily using Docker, using Laradock. Marek also discusses the main mechanisms that allow you to run the test environment of an application written in PHP, regardless of the framework or other solution such as WordPress or Joomla.
2. Building chatbots using BotMan
For anyone interested in the basics of creating chatbots in PHP, using the Laravel and Botman framework. Adam presents all the possibilities of this solution, using specific examples. After this lecture, every PHP developer should be able to create a chatbot. This is a lecture that Adam gave in 2018 in Prague at the PHP CE conference.
3. End of CSS? There is Tailwind!
Amadeusz Kozłowski, front-end developer, talks about TailwindCSS. The framework generates CSS classes, allowing, unlike solutions such as Bootstrap or Bulma, to obtain a unique page appearance. Amadeusz tells step by step how the installation and integration with the Laravel environment look like, shows the basic information allowing to create components and creates one live. Plus a lot of valuable tips for beginners.
After this lecture, the front-end developer should be able to style the website with this tool.
4. Using Form Request for API implementation in Laravel
Marek Tenus, a full-stack developer, talks about FormRequest and its use with API to validate requests. The video is aimed at everyone who uses the Laravel framework. Marek's lecture aims to make developers aware that the code can be more readable and the application safer. It is a mechanism with much more possibilities than the validation itself.
5. Eloquent Sequence - history of a certain open source library
In this lecture, Adam Matysiak talks about the genesis of the first open-source package we have created. Adam describes the entire process of its creation - from the first solutions, through the decision to create a package, to its development. The lecture is full of lots of practical advice on how to create your solutions and why it is worth it.


Did you like our lectures?
Subscribe our YouTube channel so you won't miss the next one!