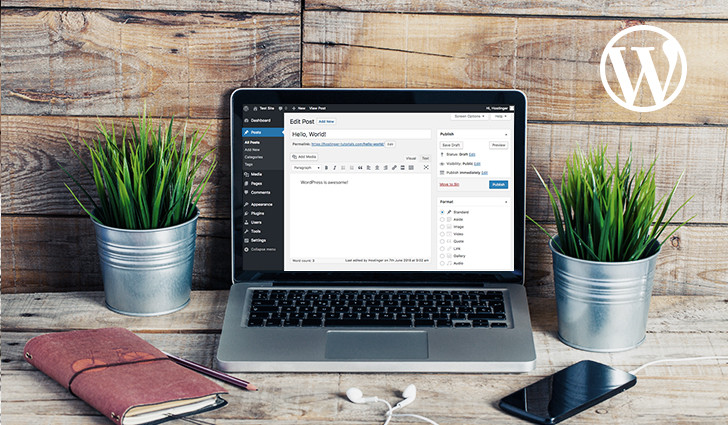 According to various estimates, over 30% of all existing websites have been created on WordPress (estimated at over 22 million active websites). In addition, WordPress is an independent leader with a 60% market share in the popularity ranking of Content Management Systems (CMS), while no other solution approaches a double-digit number. These two numbers in themselves speak about how popular WordPress is.
What is CMS?
And what exactly is WordPress? Originally, it was a platform for running your own blog on the Internet. And on this, WordPress built its recognition, but over time it was noticed that its mechanisms (including easy content editing, subpage management, functionality extensions using plugins, etc.) can be used to create "ordinary" websites, not blogs only.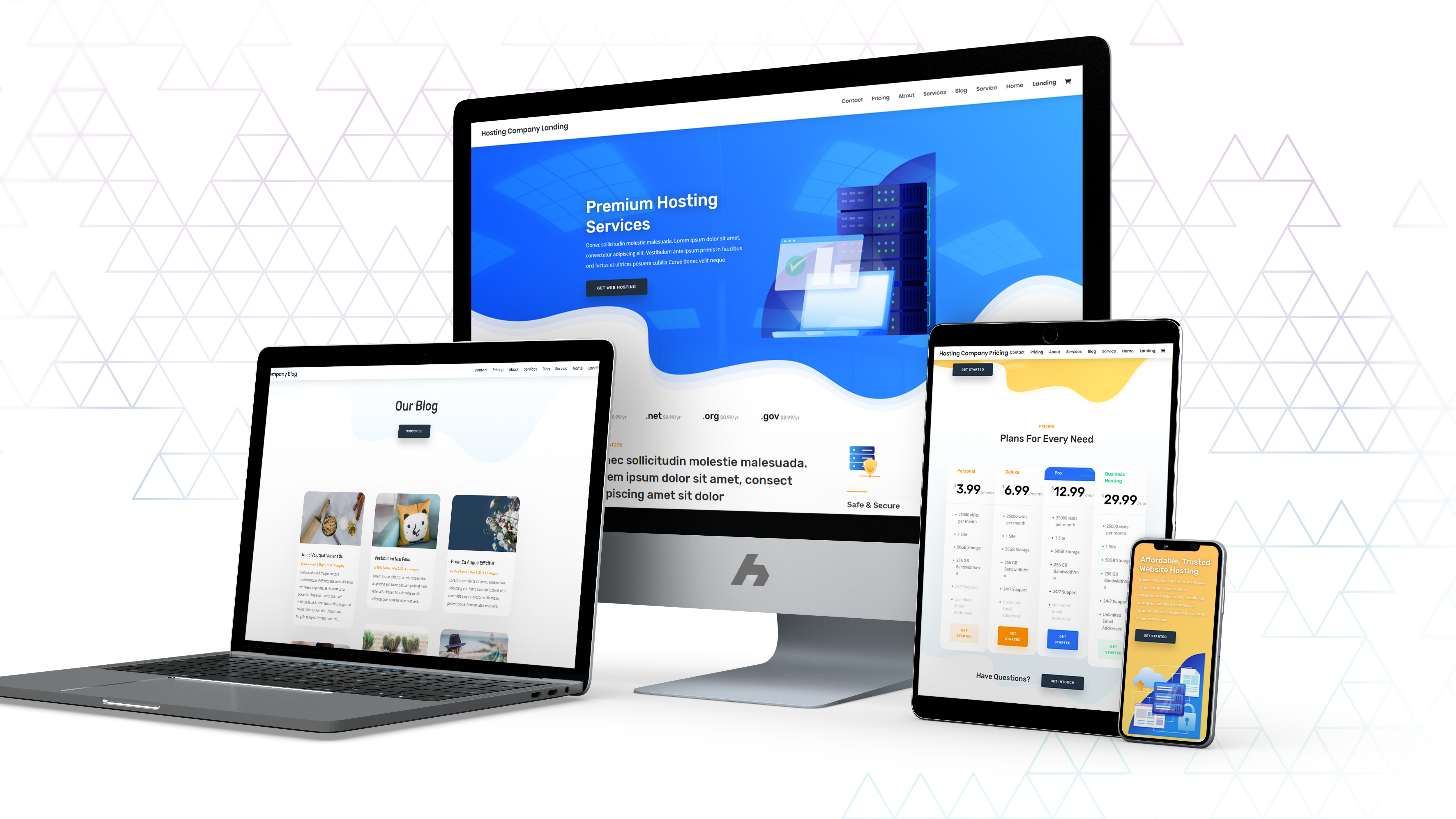 They began to create ready-made templates that could simply be uploaded to WordPress and we immediately had a nice and simply created website that we could adapt to our needs. That's how WordPress's hegemony and its popularity were born.
And what exactly is CMS? It is a system that allows managing a website. Of course, a website can exist without a CMS, but it would be practically uneditable (unless someone is a programmer), i.e. any change on the site will require the help of a programmer.
That is why CMSs are so necessary and important for any business - not to be dependent on an IT service provider. On the other hand, no CMS (even WordPress) will allow 100% management of every element of the page.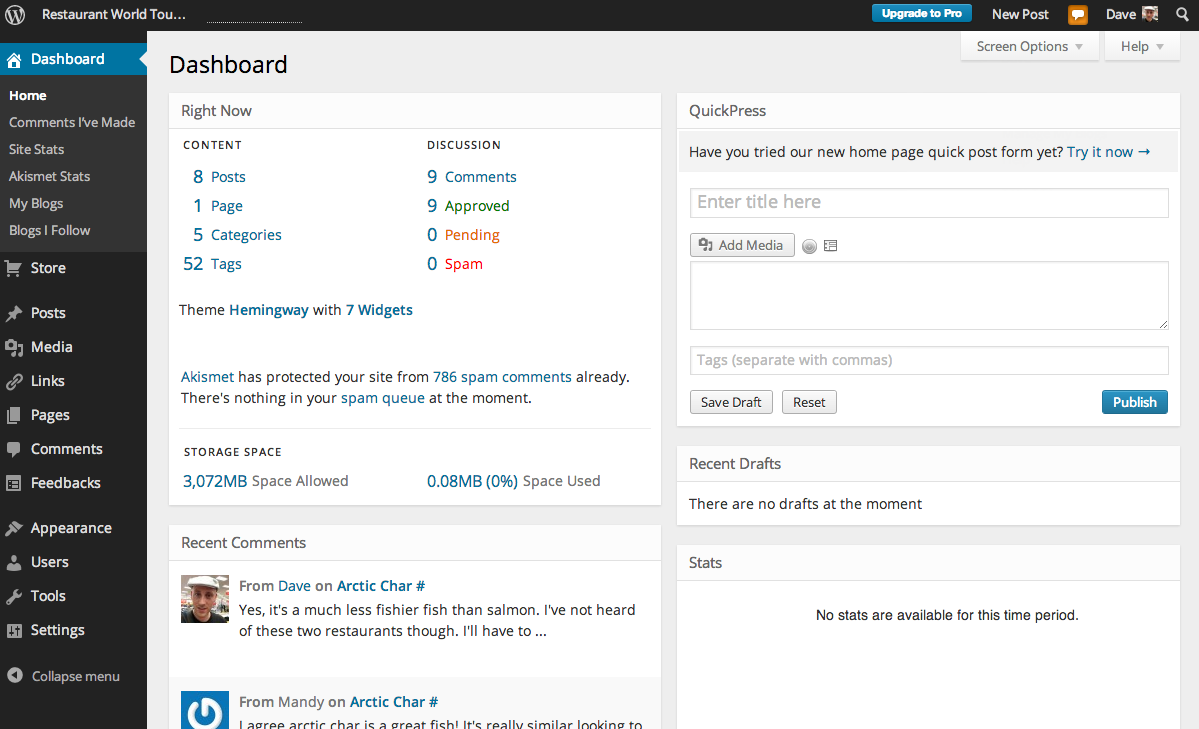 However, the popularity of WordPress has one drawback, which is quite vividly described by the well-known saying: "I suppose it is tempting, if the only tool you have is a hammer, to treat everything as if it were a nail." (Abraham H. Maslow). If we know WordPress and are able to use it, we want to use it in every situation, even if it is completely unsuitable. And this will be the further part of this article.


What to use WordPress for?
As I mentioned, WordPress has been created as a platform to run your own blog and in this is great, perhaps even the best. New solutions are emerging, but none at the moment seems to threaten the position of WordPress.
WordPress is also a great solution to create a simple website that looks attractive, easy to edit and does not have any advanced functionality (not including the photo gallery, contact form and integration with social media). In this case, both the cost and time of execution will be the most optimal.
Also if we want to start the adventure with e-commerce and start selling the first products - the WooCommerce plugin will extend WordPress functionality to a simple store.
These are three examples when we always recommend WordPress and we recommend to everyone the services of our partner specializing in this solution - WP Partner (part of MTA Digital).

What NOT to use WordPress for?
Since I mentioned only three examples of WordPress applications, it means that there are many situations when this solution will not work. Below are some tips to learn that for more advanced needs, we should use a dedicated solution:
we need a customer panel or even different panels for different user groups
the site must load very quickly
we want to have a unique graphic design
in the future, we want to strongly develop website functionalities
we want to be able to manage content on the website very easily and clearly
we have to integrate with other systems
We need a customer panel or even different panels for different user groups
WordPress is by definition a blog platform, i.e. a website with one-way communication, possibly extended with a comment module. However, it does not have any mechanisms supporting the operation of multiple accounts, because it was simply not created for this.
Therefore, if we need the user to be able to log in and perform the desired operations there - it will be necessary to create a tailor-made solution.
We often encounter the situation that company policy says that all websites should be created in WordPress (which is perfectly OK and this approach has its advantages), and suddenly there is a need to create a complex platform with several types of user accounts and advanced functionality. The whole project clue is inside the platform after users log in, and WordPress would only facilitate the management of the start page while hindering the creation of 95% of other functionalities.

We had such a situation on the occasion of creating an international platform connecting dietitians and parents of children with drug-resistant epilepsy. The policy of the Danish branch of this corporation only recommended using WordPress as the basis for every website created for them. Fortunately, we managed to convince decision-makers that it would be a very bad decision and using the arguments from this article and the second article in which we directly described the pros and cons of using WordPress and a dedicated CMS. The project was a great success, about which we wrote more in the case study of this project.
Do you need a user panel? WordPress is not for you.
The page must load very quickly
The speed of website loading is very important for many reasons. The first and most important is user retention on the site. If the page loads for more than a few seconds, they will start to leave before it fully loads. And this is a big loss for our business, and it can also be expensive if we use paid PPC advertising.
The second important aspect in this matter is the fact that Google takes into account the page loading speed in its ranking, so the slower the page loads, the lower the chances of a high position in search results.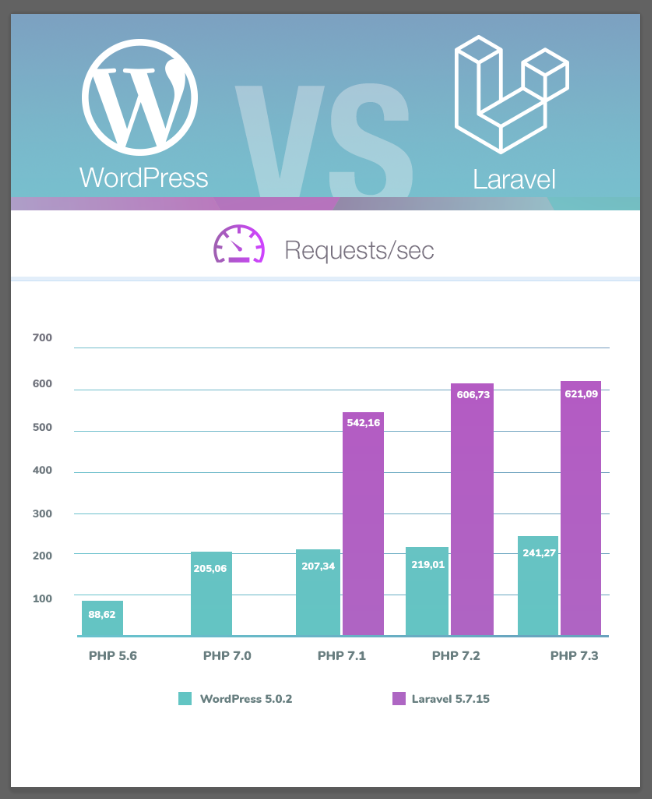 Data were taken from Kinsta.
That is why it is so important to optimize the page and load speed (which of course depends on the type of page and the number of graphics that are on it). Unfortunately, WordPress is not a "speed demon" and you have to invest a lot in its correct optimization so that the loading speed is decent. And it will always be a slower solution than specially prepared by a professional software house.
Do you want a fast loading website? WordPress is not for you.



We want to have a unique graphic design
WordPress's great advantage is the countless set of ready-made graphics themes, which you only need to buy (they are also free) and install with a few clicks. For $ 50- $ 100 we can have a great-looking graphic design, with many animations, endless configuration options. When we need a website quickly and cheaply - this is the best choice.
Unfortunately, most of these graphics templates look very similar to each other (or use similar solutions) and it is very easy to notice that this is another page based on WordPress, which can be perceived as saving on image issues or even unprofessionalism.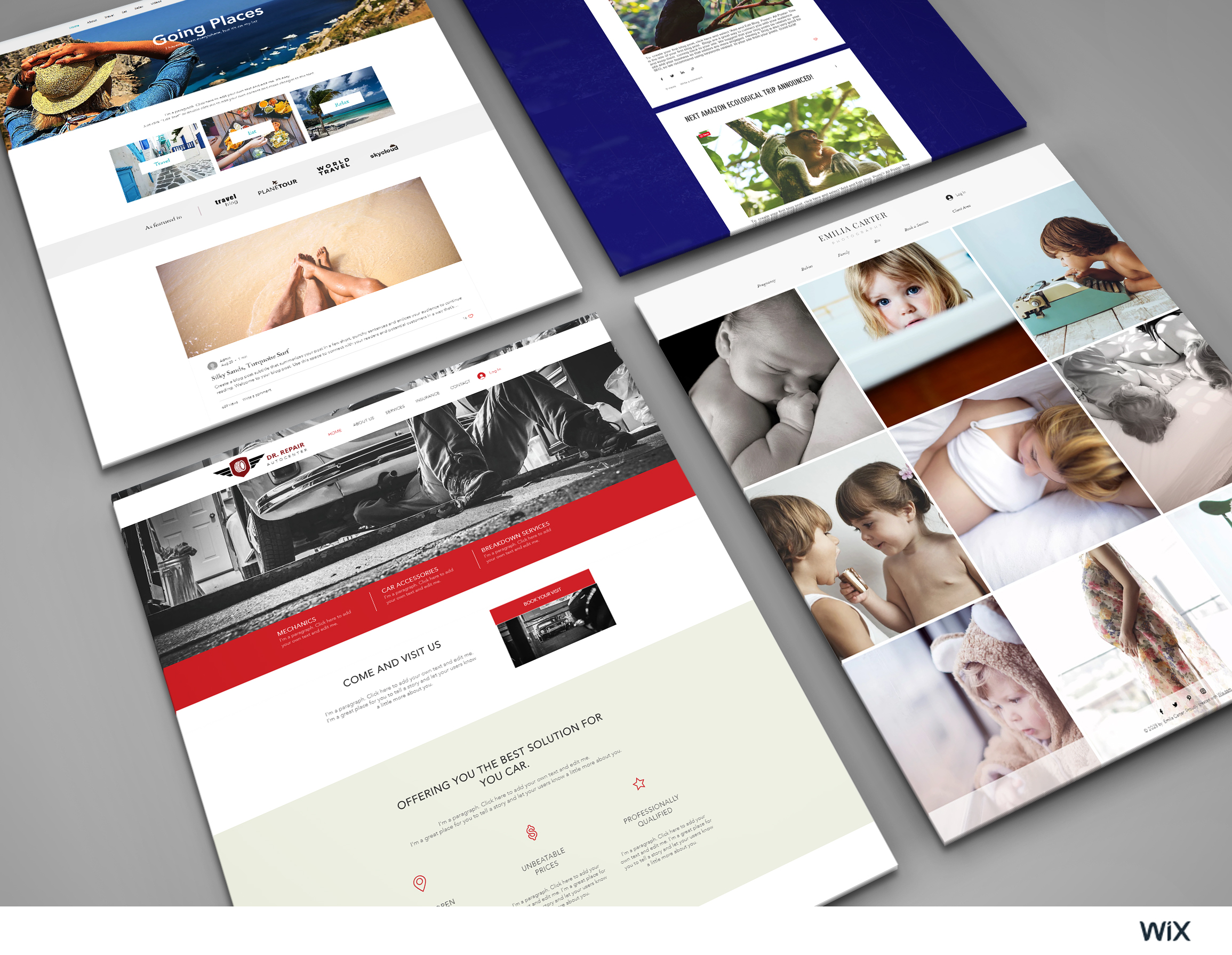 That is why graphics designed especially for us, taking into account the target group, the positioning of the company, its character - will not only better reflect us, but we will also stand out from the crowd. Do you remember that practically every third page is similar because it stands on WordPress?
Do you want to stand out from the crowd and not be similar to others? WordPress is not for you.
In the future, we want to strongly develop website functionalities
If we are just starting our adventure with business or are just introducing a given business concept to the market, a website on WordPress will be a good choice, because we will not incur costs that are not known whether they will pay off. And in the case of success and development of the company, we can afford to invest in a professional dedicated website.
However, if our business is already stable, placing a page on WordPress is associated with the risk that it will limit us in the development of the site or if we want to add advanced functionalities (such as the order form with its support) then it will require creating another page from zero.
Therefore, it is not worth prematurely optimizing in times of instability, but when we have certain plans for the future, we should take them into account when choosing a solution so that it does not limit us.
Do you want to develop your website in the future with advanced functionalities? WordPress is not for you.
We want to be able to manage the content on the website very easily and clearly
The WordPress administration panel is very user-friendly, editing content is incredibly easy, but it is still adapted to be a blogging platform. Therefore, there are positions in it that only darken the image and make it difficult to use.
When we create a CMS panel for any page - there are only those tabs that are needed to manage the page or content on it. There is not a single unnecessary link on the menu, no ambiguous functions that most people will never use.
If someone knows WordPress will always find it easy using it and it is certainly a big advantage of its popularity. However, we did research showing that people who do not know WordPress need much more time (and counted in hours) to feel at ease in it, compared to the dedicated CMS panel, which has nothing superfluous.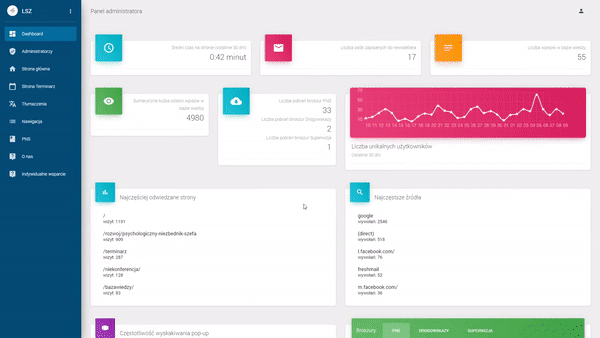 Do you want to have an easy to use and transparent administration panel? WordPress is not for you.
We must integrate with other systems
The last tip worth remembering is the issue of integration with other systems. It is often the case now that we need to integrate the contact form with the CRM system, insert an event from a calendar or other system, display information from another system or display statistics and reports in the administration panel.
All the above-described things will be more difficult to programmatically add to WordPress than to a dedicated solution that is designed with ease of development.
Do you need to integrate with other systems? WordPress is not for you.
What if not WordPress?
An alternative to WordPress (and any other CMS system like Drupal, Joomla) is to create a dedicated CMS panel together with the created website.
For example, such an advanced website as the Ludzka Strona Zarządzania Page not only required individually designed graphics for each subpage to take into account business goals but to be able to manage content, schedule and be able to easily develop the service further, a dedicated CMS panel was also necessary.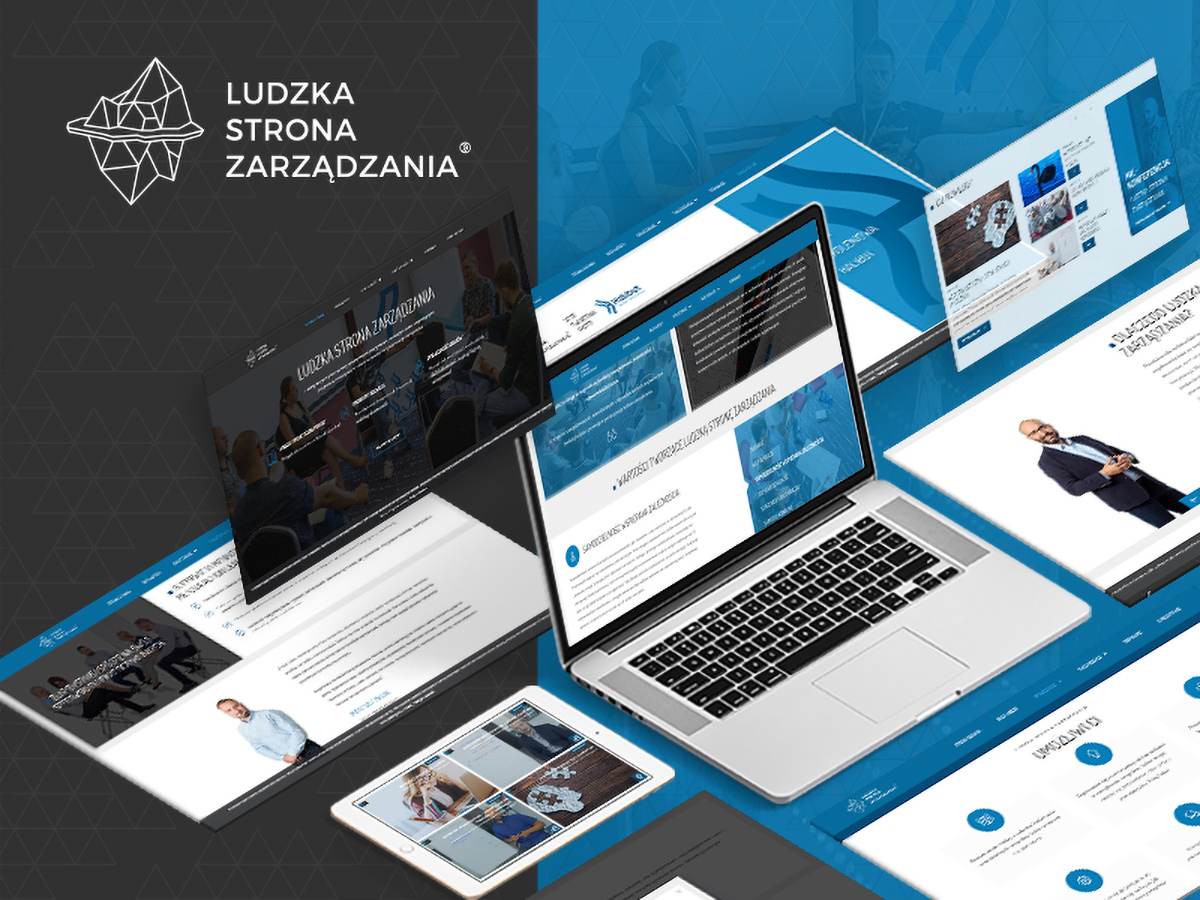 And where this individualisation was not needed - the website with the knowledge base and the other related to the conference organized by the client are created on WordPress, due to the costs, preparation time and the fact that WordPress is the perfect solution for such websites.
That is why we always follow the customer's needs and advise on the best possible solution.