Business
Technological fight against epilepsy - how we designed a diet platform that helps children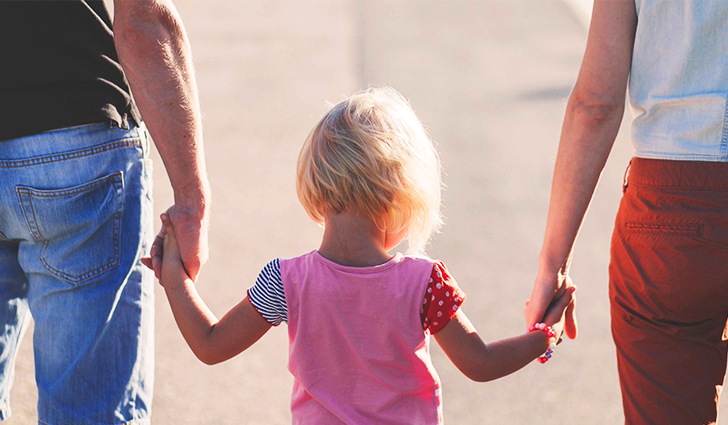 We are often asked what our best project is. And each time, without thinking, each of us will answer that this is the KetoPlanner online platform. And even though we have been creating more technologically advanced projects since then, this one has stolen our hearts because of its mission.


Just as we love to create dedicated internet solutions for enterprises, to automate and optimize their processes, children's health - is the value that pierces everything else. And that is why we are still proud of what we have managed to work out with Nutricia Medyczna.


But let's start from the beginning.
The needs
If children did not suffer from drug-resistant epilepsy, there would be no need to create this platform. Unfortunately, not every epilepsy in children can be cured with medication. If the drugs do not work, then two options remain: surgery (excision of part of the tissue from the temporal part of the brain) or switching to a very rigorous ketogenic diet. Both approaches are considered effective - surgery gives results immediately, but the ketogenic diet is not invasive.
Nutricia Medyczna (belonging to the Danone concern) for years supports parents of children with drug-resistant epilepsy and dieticians, to provide not only the right products, but also to transmit their know-how all the time, including through the website dieta-ketogenna.pl (which we also had the pleasure to create).
The appropriate proportions of the diet depend on the child's sex, age and weight. In addition, there are 4 varieties of the ketogenic diet, although one (the so-called classic) is by far the most popular.
Until now, dieticians have been developing manuscripts by hand, which was not only tedious, but also difficult, and therefore not very varied. An IT solution that would support this process was necessary.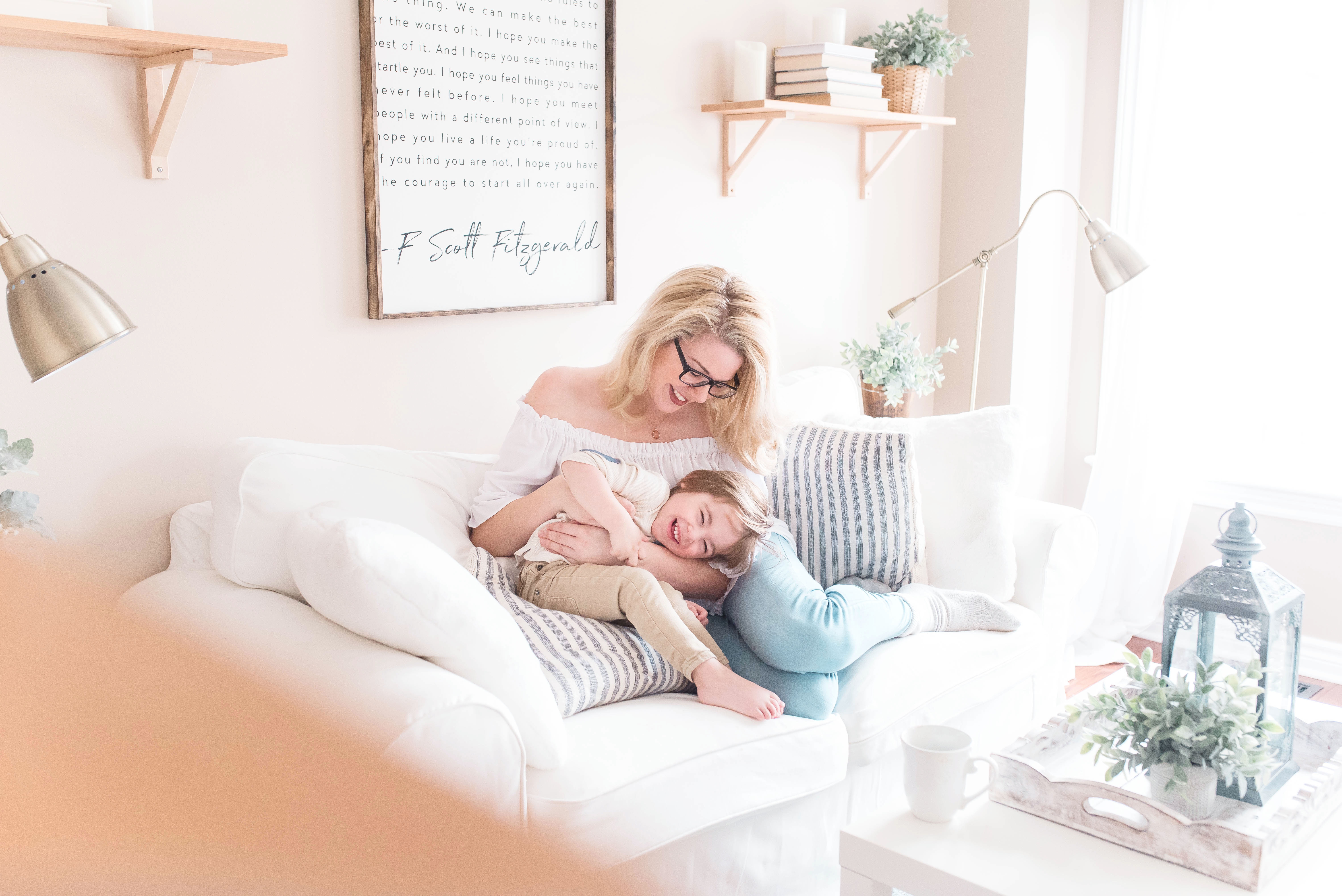 The first approach ended with failure (not ours)
We came across the theme of creating a platform to support nutritionists in mid-2016, when representatives of the Danish branch Nutricia Medyczna asked us to audit the solutions they had acquired from the American branch.
The request resulted from the fact that their then platform (called KetoPlanner 1.0) still contained a lot of mistakes and the company that has been serving them so far was not able to deal with them.
During the analysis, we even found cases where the proportions of nutritional values ​​(which is crucial for the diet) were poorly calculated (slightly, but nevertheless). From that moment on, we knew that if we create a new version of the platform, we will have to be 200% sure that everything will be calculated correctly.
After 2 months of talks, conducting conceptual workshops, establishing a set of functionalities (some of the functionality from version 1.0 was rejected, there were also new ones), a decision was made - together we create KetoPlanner version 2.0.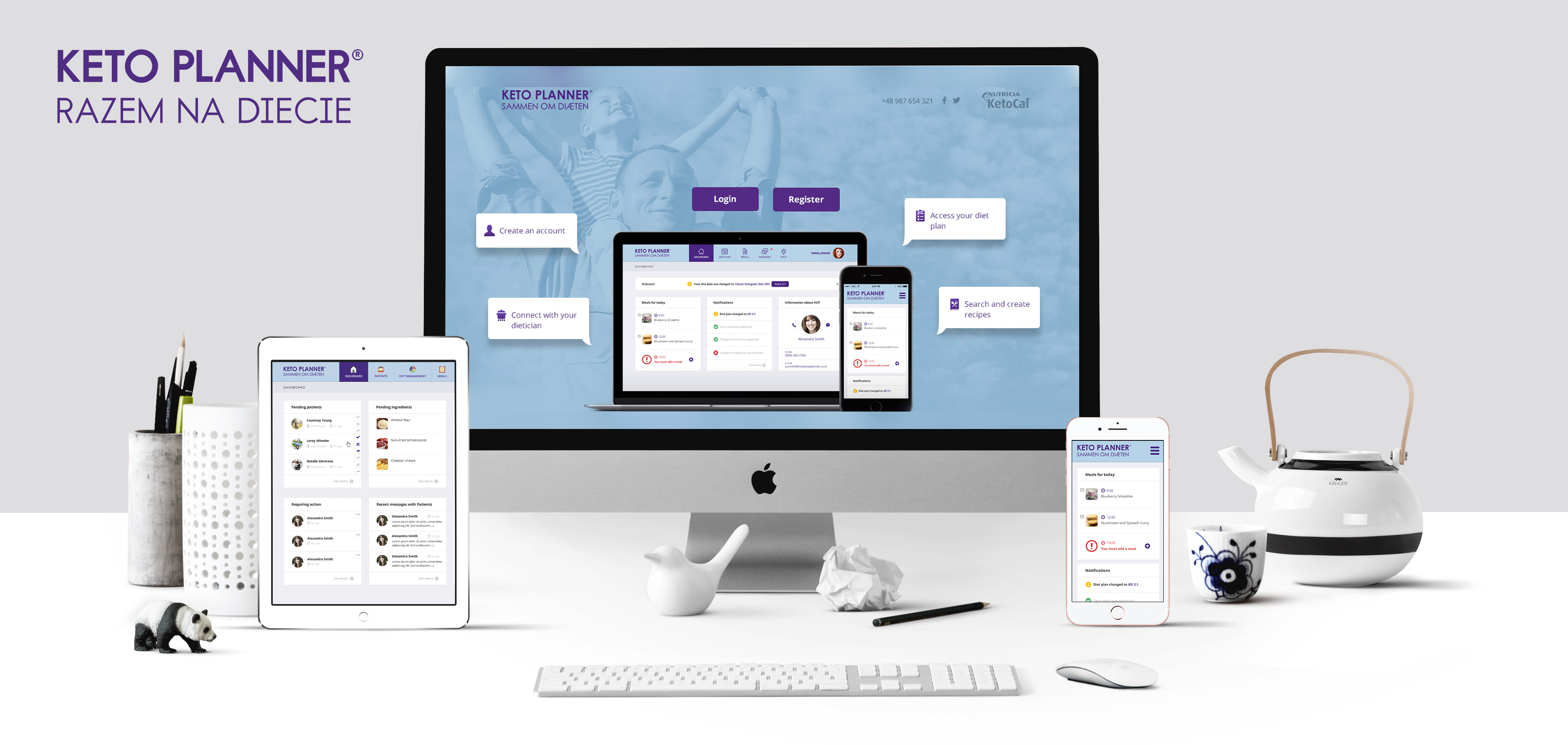 Implementation works
The project has been scheduled for 5 months (from November 2016 to March 2017) and divided into four major milestones. After each of them, both the main dieticians (who were involved in the whole process of creating the concept) and those responsible for the project from Nutricia Medyczna, received the next ready part of the platform for inspection and testing.
A total of 11 people worked on the project and each part performed in a very committed and responsible manner.
The platform consists of many modules connected with each other, but above all it allows: Nutritionists for patient management, creating a new version of diets for patients, monitoring progress, creating meals and whole menus
Parents of patients to create menus, new meals, analysis or meal is consistent with the diet, easy contact with a dietitian and access to archival versions of meals
Nutricia Medyczna to have statistics on the popularity of diet variants, recipes for meals, products or global information, or to improve patients' health.
On April 3, the implementation date of the new platform was planned, replacing the old one (of course, all previously collected data had to be reflected in the new platform). The deadline was met and the ketoplanner.dk platform was published 1 day earlier.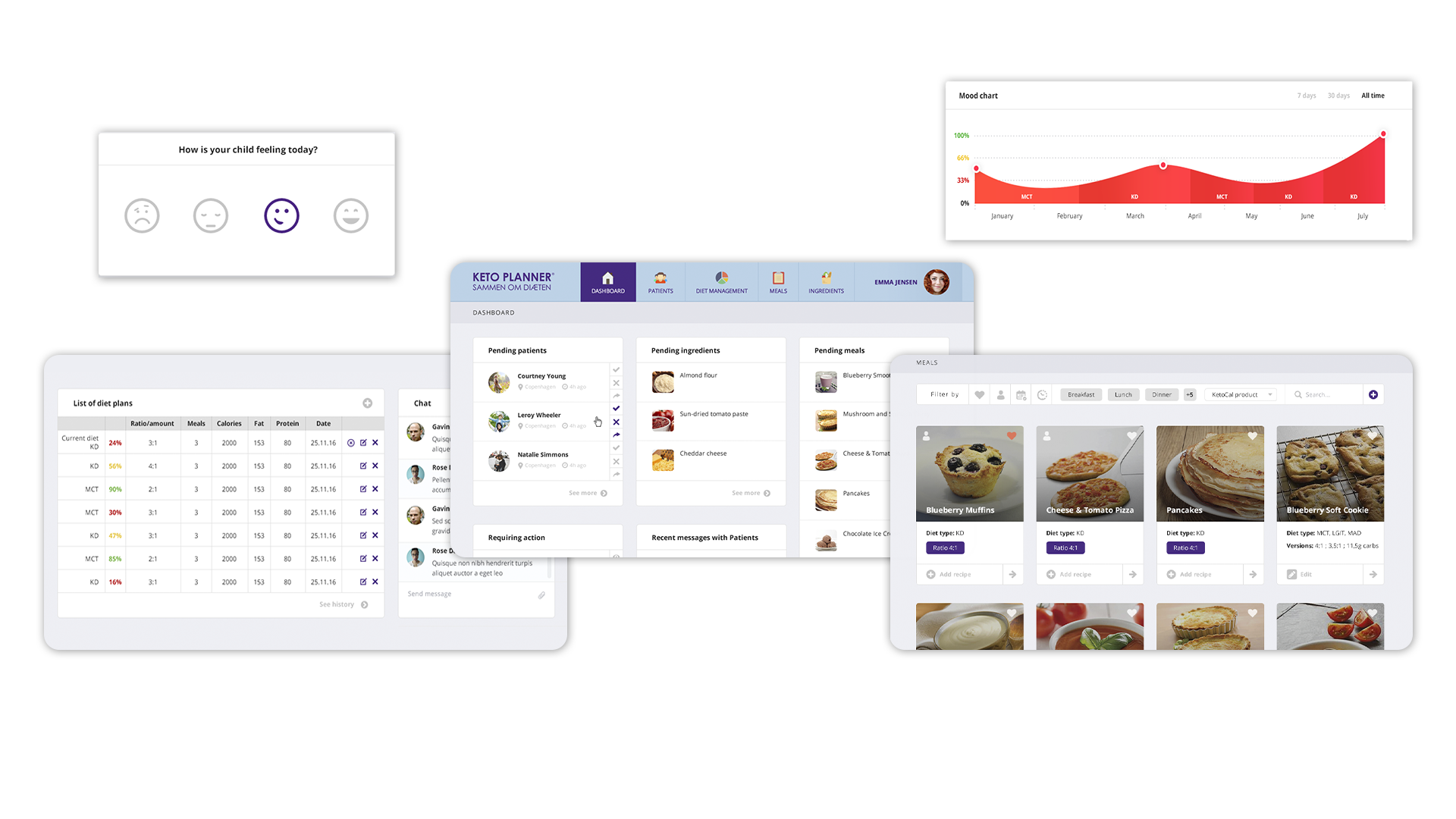 Platform development
Of course, such a project had to be kept alive, constantly being improved and extended with new functionalities. Nutricia Medical bought a lump sum with us every six months for monitoring the platform, fixing minor mistakes and supporting dieters.
In the meantime, regulations related to the GDP have come in and as the platform stores a lot of sensitive data (medical data), appropriate steps have been taken to protect all data before stealing, as well as to fulfill other rights arising from the GDP (including data export , deleting user data, etc.).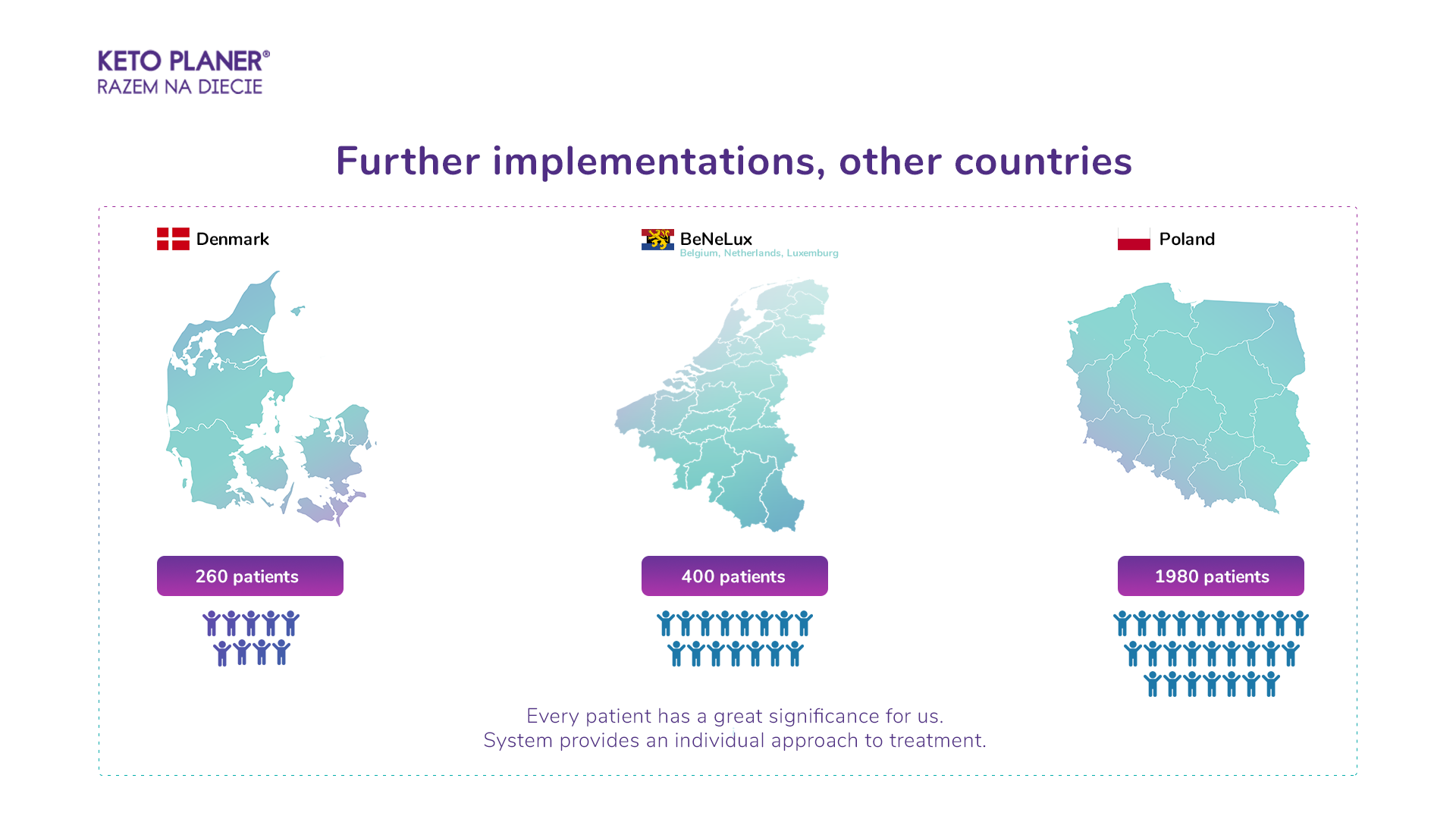 Further implementations, new countries
After the successful implementation in Denmark, the Polish branch became interested in the platform, thanks to which the twin version was created - ketoplaner.dieta-ketogenna.pl. Due to the population of both countries, the Polish version has become (unfortunately) much more popular and is used by a much larger number of users.
In 2018, we also implemented KetoPlanner in the Netherlands, but the platform there changed significantly, resulting from the policy of the Dutch branch, where they do not support dieters so much, hence a limited version - ketocalculator.nl, integrated with the already existing site with recipes for the diet - ketocafe.nl.
In the meantime, we also created the RMD platform (Rare Metabolic Diseases), which was based on KetoPlanner, and supports patients with 6 other diseases (such as PKU - phenylketonuria), and is implemented (at present) in 6 countries, on 3 continents.
Summary
We set the bar very high when it comes to finding another project whose impact on others will be so significant, but we hope we find it, because it will mean that we will be able to help other people even more - in something as important as health.
Finally, let me quote the opinions of two people who worked with us on this project:



Kristina Krogh Hansen

Brand & Channel Manager Nutricia Dania

Since October 2016, Nutricia Denmark has been working closely with HighSoltuions to create and operate an online platform dedicated to dieticians and patients on a ketogenic diet called KetoPlanner. During this cooperation, HS understood and supported business needs related to the KetoPlanner solution, which brought great value to the project. We perceive HighSolutions as a flexible and functional partner that is always available when needed and ensures high-quality deadlines. Finally, by communicating, they explain the technical / development language for non-technical professionals, which facilitates achieving a common goal.



Szymon Łapacz

Business System Analyst, CBS Danone Nordics & Central Europe

As the Danone group, we needed to create a dedicated and international internet platform to manage the nutrition of patients who require specialized diet support.
In spite of the high level of advancement of the project, HighSolutions presented a clear idea of ​​implementation, which fully coincided with our needs. Cooperation during the development of the system was based on very good communication and short response time, and the HighSolutions team showed great commitment to the project and openness to help. The project was completed in accordance with the schedule, and the platform fulfills its role well and streamlines the assumed processes.
If you would like to use our services, please contact us!