Management
The best Christmas benefit for employees in your company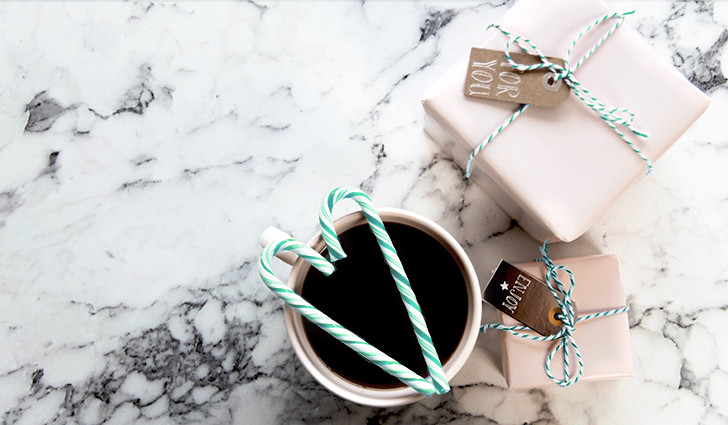 November. The time when leaves fall from the trees, and in the HR department you need to think about Santa Claus. And as every year the question is being asked:
What will we do for employees for Christmas?
Whatever you choose, you know that from part of the crew you will hear in the cafeteria comments like: But it was already ... or: Instead, you would give us higher pay! It is bad either way.
How to make the team feel a bit of "Christmas magic" and have no reason to complain? In this article, I will tell you how you can use the theme of Christmas benefits coming back like a boomerang every year to increase the team's motivation and commitment!
A box for Christmas? No thanks
You have a budget for Christmas benefits and you wonder what gift would satisfy the employees? Let go of this leech. Do you remember how bitterness and disappointment ou met as a kid unpacking a gift under a Christmas tree? Exactly the same may your colleagues' feel, finding in the "box for the holidays" instant coffee and mayonnaise. And what if they have found shopping vouchers for PLN 100 in the envelope? Then they would ask: "why so little?". The best you can do in this situation is ... don't buy them anything at all.
In order for the team to be happy with what they've received for the holidays, let them decide for themselves. It is exactly the same with every other process in the company - if people implement their own ideas, they are much more attached to them, and as a result - satisfied with their implementation. So what if someone from another department doesn't like their idea? After all, it's part of the Christmas budget. Let them do what they want with him. Well, unless you enjoy buying the same, boredom and listening to complaints. The choice is yours.

In this way you can organize in your company, the process of choosing benefits in teams: divide the holiday benefits budget into departments, e.g. calculate the amount per employee and place the budget in each department in proportion to the number of team members.
divide the holiday benefits budget into departments, e.g. calculate the amount per employee and place the budget in each department in proportion to the number of team members.
inform departments that this year they decide what they will get for the holidays and what budget each department is entitled to. Argue the decision to make departments responsible for the choice of benefits and do not forget to mention what you were guided by dividing the budget in this way. This will help avoid unnecessary misunderstandings.
prepare a survey for each department, e.g. in a free google form and send it to all employees. Ask an open question in it: "What would you like to spend the Christmas benefits budget as part of your department?" (you can immediately write what options will not be taken into account, because they would be against the company's policy). Give employees a week to respond.
collect answers and create a list of the most frequently appearing proposals for each department. Choose from 3 to 5 most popular in each of them.
send another survey to departments. Place at the beginning information about how many votes the most popular ideas collected in the previous survey. In this survey, ask 1 closed question: "Which of the following ideas do you want to be implemented in your department?" Enter 3 to 5 of the most popular ideas from a previous survey as answers. Give employees a few days to a week to respond.
inform employees about what ideas won in all departments. They will definitely be interested in what their colleagues from another floor came up with. Perhaps one department decides to join another and combine their budgets to do something more spectacular together ;)



And something extra:
Conduct an anonymous satisfaction survey on the implemented benefits decision process. Do it to make sure which elements of the process need to be refined in the future so that it will be easier for you next year. I recommend conducting such a survey as soon as the results are announced (in the event that you hear corridor information about employee dissatisfaction) or only in December after the departments have implemented their ideas for Christmas benefits.
observe the implementation of ideas for benefits in departments. If the team has spent a budget on a Christmas integration event - ask them for a few photos and make it (with their consent!) An employer branding post on Facebook or Instagram of the company. At least upload info with photos to the company intranet or slack. If in some departments they did not go all the way and decided to spend the budget on something without a flair, then they will have at least inspiration for the next year, or already on the Easter Bunny. If you want to implement the process of self-deciding about benefits as a permanent element of the landscape in your company. :)
Good luck!
About us:
We are HighSolutions, a software house from Poznań. We practice the teal management model, which is why self-determination, i.e. self-management, is commonplace. Thanks to this, commitment and satisfaction from work in our team remain constantly high 8-9 / 10 in the measurements of the popular Officevibe tool. If my article inspired you, or you have an interesting reflection on this topic - write to me or leave a comment!