Technologies
WordPress or a dedicated CMS? Learn the pros and cons of each solution.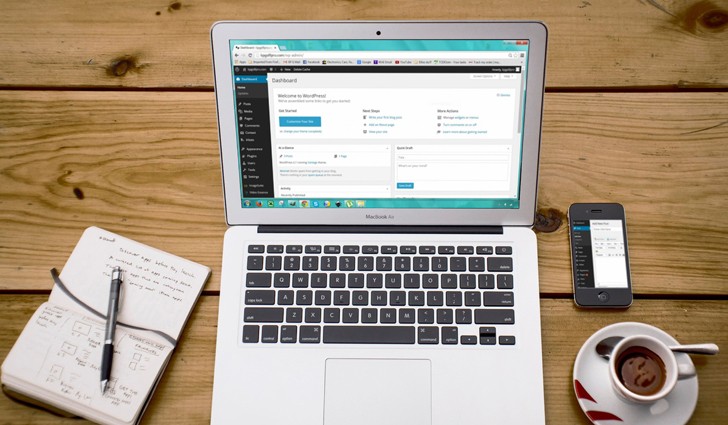 When making a decision on the CMS system, there is no single golden mean. WordPress is a low-cost and easily accessible solution. This is definitely his biggest plus.
However, this does not mean that you can offer them to everyone because it is to the detriment of the customer. Many companies are guided by the convenience and quick profit of the project and instead of being an independent expert, they look for the cheapest solutions. Hence? Large business platforms are based on WordPress, which due to its limitations is not able to meet the extensive functional requirements.
Wordpress in numbers
WordPress is the world's most popular Content Management System (CMS). The authors of the application - Matt Mullenweg and Mike Little - founded it for blog purposes in 2003. The system's success and global reach have exceeded their wildest expectations. Last year, according to the W3Techs report [i], as many as 27.6% of websites worldwide used Word Press (it is over 68 million websites!). These include MTV News, The New Yorker, CNN, TechCrunch. The WordPress application is number 1 in the industry and there is no sign that this will change in the near future.
"WP changed the world of blog services. Why?"


Pros
Ease of use - easy-to-use CMS, extensive guides and user guides, millions of programmers specializing in the platform.
Low cost - when we decide to operate on a free public template, not to connect our own domain and not to implement paid plugins, we do not generate costs (apart of hosting).
Plugin database - the high popularity of the system around the world contributes to the continuous emergence of newer solutions that reduce the amount of programming work on the site (unfortunately, it happens that configuration and reworking plugin is problematic).
The main assumptions of WordPress are simplicity, availability and low cost. This means that we have to deal with certain limitations and problems.
Cons
Low security - the popularity of WP promotes increased interest in sites using it, by hackers. It happens that installed plug-ins after a short time cease to be supported and holes in the system appear. What can we do to increase security? We recommend regular updates of the system engine and the plugin responsible for the platform and its security.
Difficult update - automatic update can cause serious service errors caused by incompatibility between the engine and the installed plugin. If you do not plan to regularly pay for WP updates made by a professional, it is best to turn off the system update option immediately (I do not recommend this solution).
Truncated functionalities - the main purpose of WP are blog services. If we decide on this solution for larger websites at some point we can come across an impenetrable obstacle. The Woocommerce plugin is very popular in online stores. It is a useful tool for small stores. It is worth remembering that the plug-in is not a separate store platform but an addition to WordPress. This means that its development opportunities are limited at some point.

Myths related to WP ... that is, for who it certainly will not be suitable?
Many companies in the IT industry most often offer clients the implementation of a website on WordPress. Customers are not only micro-enterprises, but also corporations that are constantly evolving, their websites are expanding, and they prioritize their security.
"The high popularity of the WP system gives greater independence. The client does not permanently associate with one agency. After implementing the website, any programmer working on WP "can" take over its development".
It is true that WP is a public solution and many programmers know about it. However, it should be borne in mind that with each implementation, the template is created from scratch (coding on the basic template or customizing the purchased template). All subpages, functionalities, modifications or development of a new dedicated plugin carry their own code and quality reflecting the skills and diligence of the developer.
"A large database of free templates and plugins makes the development of the site much cheaper and you can take care of it yourself."
There are many free templates and plugins, but it is often only after purchasing them you can find out that they are written in the wrong way. That makes modifying them very time consuming and sometimes even impossible.
"Regular updates are not necessary for the website to function properly."
Updates are necessary for the proper functioning of the website and for maintaining security.

Dedicated CMS systems
The list of advantages of dedicated CMS systems is long. Whether we choose a ready-made public Content Management System or a proprietary solution tailored to our expectations depends mainly on our needs and budget
Pros
Freedom and flexibility - only the technology present on the market is a barrier to meeting our needs. As a rule, after determining our needs, a good agency will prepare a number of ideas, the implementation of which will affect the development of our company and meet the needs of website users. The lack of system restrictions favours free moderation of the development path. The agency perfectly knows the possibilities of its proprietary solution, which means that the implementation time may be shorter than implementing the same solution on WordPress (no risk of encountering obstacles difficult to bypass).
Documentation and support - depending on the type of cooperation we choose, we can count on full or limited post-implementation support. CMS instructions and training, as well as detailed service documentation, minimize customer fears about the possibility of problems with later service.
Security - proprietary CMS system is much less exposed to hacker attacks. If we want to stand out in the industry by having a virtually unlimited service with an individual set of functionalities, then the decision to implement an original solution is the best option.


Cons
Longer implementation time - setting up a dedicated CMS must take some time. It is worth choosing an agency that already has experience with systems that interest us. Thanks to this, the start date of the website will be closer than if it had to do it from scratch.
Cost - for small websites it is worth considering whether we need a dedicated CMS. Sometimes, instead of investing in a proprietary solution, it is better to allocate excess funds for the development of your company (e.g. running promotions on social media channels).
Unforeseen problems - when you decide to cooperate with an unproven agency, you run the risk of losing a large number of funds for a solution that will not meet our expectations. We recommend checking the company with which you are considering starting cooperation, familiarize yourself with its portfolio and ask for access to the CMS demo.
How do I know what is best for me?
As a rule, a reliable agency should support us in making a decision. It depends on what we want to achieve and what budget we have. If we have a blog site, a small online store or want to have a nice-looking showcase of our company, WordPress should be enough for us. On the other hand, when our goal is a website with unique functionalities and unlimited development possibilities, and the safety and position of a professional company are our priority, we recommend using dedicated solutions

I recommend WordPress mainly to:
Blogs and news sites
Landing page, image, product and promotional pages
Small online stores
I recommend dedicated CMS systems:
Big companies, corporations, institutions
Shops with a large assortment and high user traffic
Social platforms
For startups and those who value comfort and freedom in creating and expanding their website